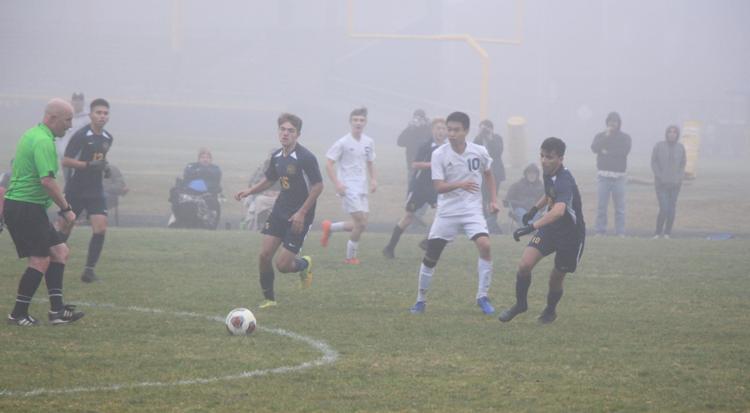 Update posted on Nov. 8
The Brookings-Harbor varsity soccer team will host St. Mary's / Medford at 1 p.m. on Saturday, Nov. 9, in the 2nd round of the OSAA State Soccer Playoffs.
Previous Pilot coverage posted Nov. 6
The Brookings-Harbor High School boys soccer team beat Western Christian / Perrydale 3-2 in the 1st round of the OSSA State Soccer playoffs.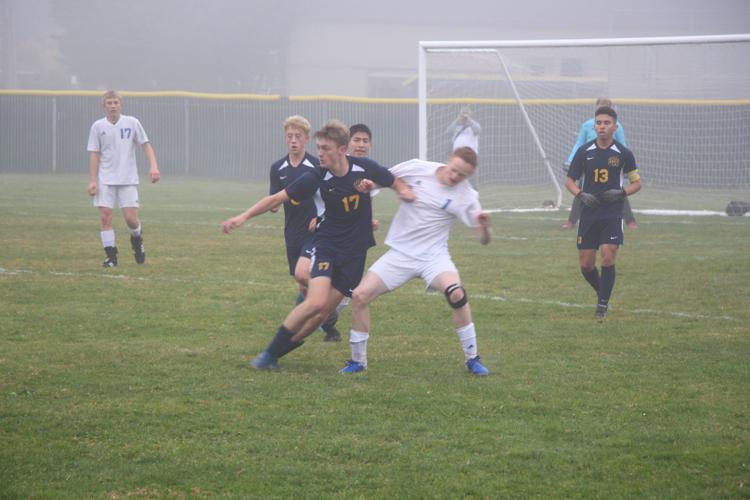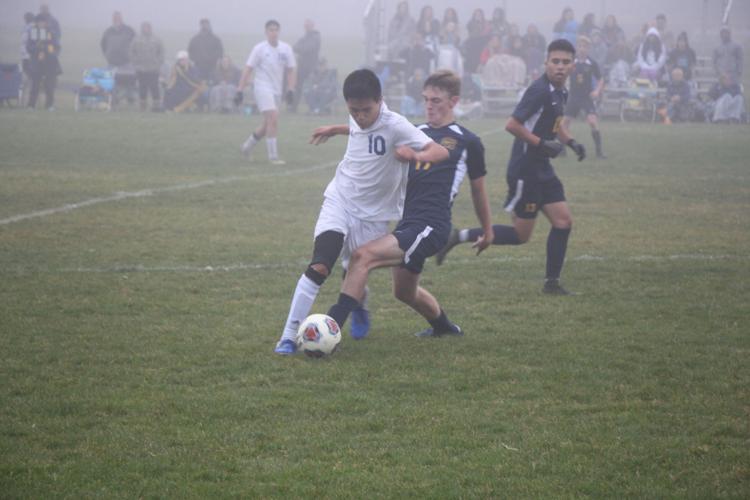 The game, held on Wednesday afternoon, Nov. 6 at Brookings-Harbor High School, drew about 100 spectators who braved the chilly fog to support the two teams.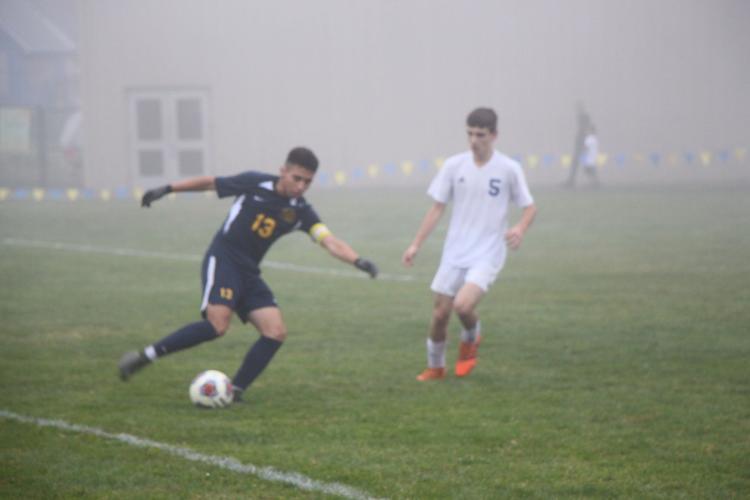 The Bruins now face St. Mary's Medford or Sutherlin, depending on the outcome of that game which was also held on Wednesday. The outcome of that game was not available Wednesday evening.
Brookings-Harbor will host the contest on Saturday.