People come from all walks of life, from rich to poor, such as those able to afford a college education to those who struggle to graduate high school. Combine that with today's competitive workforce, and the struggle continues with trying to find a well paying career.
However Job Corps, an organization funded by the United States Department of Labor, gives at-risk youth access to training, developing sought after skills and opening up their career opportunities across the nation. Said opportunities set sail for the open water at the Tongue Point Job Corps, located in Astoria, Oregon, which partners with the Coast Guard to provide real-life work experience for those interested in a maritime career.
Students from all across the nation come to participate in the Job Corps seamanship and deck handling program. Additionally, the close proximity to several Coast Guard units allows for cross training opportunities unlike any other location in the nation.
Currently, the Tongue Point facility has 473 students participating in 16 hard and soft trade training programs, 120 of which are enrolled in the seamanship program. Hard trades are along the lines of construction work and soft trades are akin to dental assistant.
"I really like this program because it encourages camaraderie between the Coast Guard and the commercial maritime industry," said Cmdr. Joe Bolanos, commanding officer, Coast Guard Cutter Steadfast and cooperating unit with the Tongue Point Job Corps. "Most of these students are preparing to work in the commercial sector which brings a perspective that is unique to most of our crewmembers. Working together now is invaluable to encourage future cooperation between the Coast Guard and its commercial maritime partners in ensuring everybody is safe while operating in the maritime domain."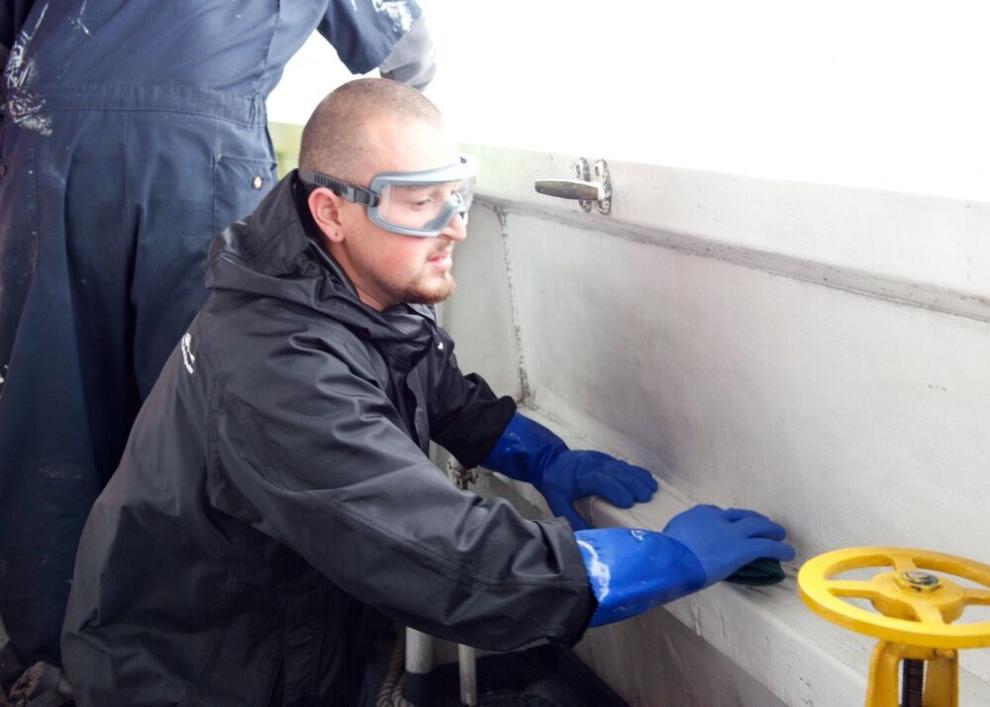 The three trades being cross trained by crewmembers of the Steadfast, as well as the Coast Guard Cutter Alert that is also homeported in Astoria, are cooking, seamanship and maritime engineering.
"It's really neat for our students to be able to work with the Coast Guard," said Len Tumbarello, general manager of the Tongue Point Job Corps training site and retired Coast Guard captain. "It really is a fine organization and hopefully the students can inherit some of the Coast Guard's core values: honor, respect and devotion to duty."
Internship with the Coast Guard can last up to a month while the cutter is in port, and if the opportunity presents itself, students may get underway with the crew of the unit they are attached to.
"The program started in May of 2016 after the Job Corps reached out to me in search of local internship opportunities for their students," said Bolanos. "As a component of the Job Corps' Work-Based Learning program, it was started to provide students with valuable work experience as able-body seamen, qualified members of the engineering department or galley cooks onboard an operational vessel."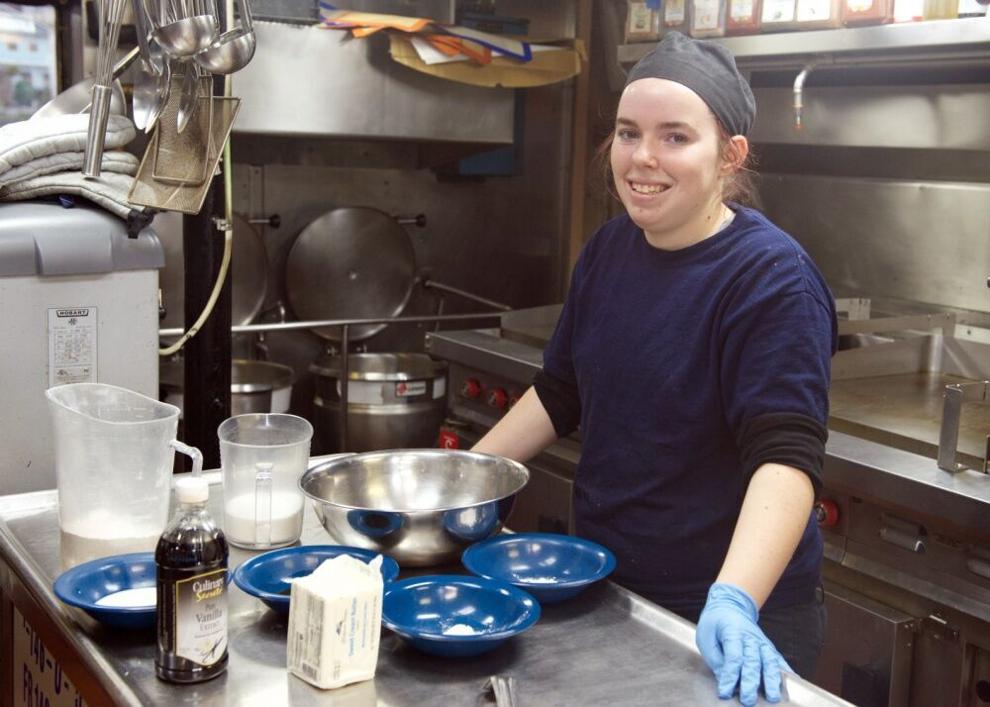 Because the Tongue Point Job Corp site is the only site that teaches seamanship, students interested in that career field come from all over the nation to learn, at no cost to them, for a period of 18 to 24 months. Meals and on-site housing are provided by the learning facility. Students attending the school are also encouraged and assisted with getting their GED or driver's license, if they don't already have them.
"I really enjoy it because we get to learn from each other," said Samuel Perez, a student at the local Job Corps site. "We get to learn new things from the Coast Guard, and I would like to think that they learn a thing or two from us as well."
By the time these students end their training, they have the knowledge and tools they need to compete in the job market around the nation completely cost free to them.