The Brookings-Harbor Chamber of Commerce recently celebrated a monumental milestone, commemorating the 20th anniversary of Bay West Mortgage.
The entire community came together in a wonderful and supportive display that was highly inspiring.

The newly appointed Executive Board of Directors-Secretary, Marie Curtis, who is also the co-owner of multiple RE/MAX Real Estate boutique offices in the community, expressed her excitement and appreciation for small businesses like Bay West Mortgage.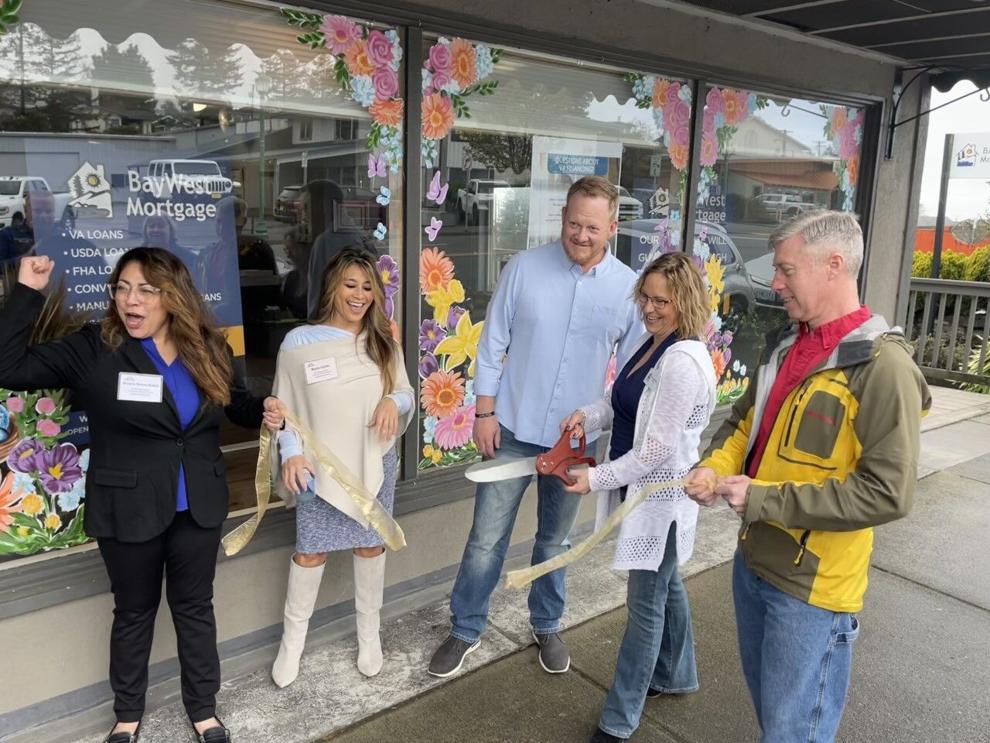 Curtis went on to highlight how a business that can last that long in a community must be doing something right. "It speaks volumes on the commitment in service to a community. You just don't make it to 20 years in business if you're not doing good business and treating clients right, especially in a small town that's highly community-centered. Bay West Mortgage is doing an amazing job!"
During the ribbon-cutting ceremony, Tami Nelson of Baywest Mortgage made a special announcement where she thanked her clients and the entire Real Estate Community for their support throughout the years. She expressed a deep love for the community and went on to say, "We couldn't be who we are today without the community's unwavering support. We are incredibly grateful!"
Marie Curtis highlighted that events like ribbon-cutting ceremonies, mixers, and other events hosted by the Chamber of Commerce are excellent ways to network, meet new people, and support a bustling community of small businesses.

It is also an excellent way to inspire others in the community to keep moving forward and create long-lasting businesses that will keep the community thriving for years to come.