June Hall passed away on September 14, in her home in Brookings, OR. She was born La June Irene Tritt on January 20, 1934, to Ira and Theresa Tritt in Janesville, MN and her family moved to the Eugene area when she was in grade school. Her father was a logger and her mother a seamstress and homemaker. She was married for over 30 years to Harry Clyde Hall, who preceded her in death in 2019.
Despite not completing high school, June became an accomplished businesswoman, having owned and operated the Harbor Coffee Shop for years (now the Blue Water Café). Many of her dearest friendships were forged with co-workers during her years as a fry cook in the Brookings area and later at her restaurant. She enjoyed being creative and dabbled in assorted crafts like ceramics, decorative cake baking, and driftwood art. She also loved antiques and had an insatiable passion for travel.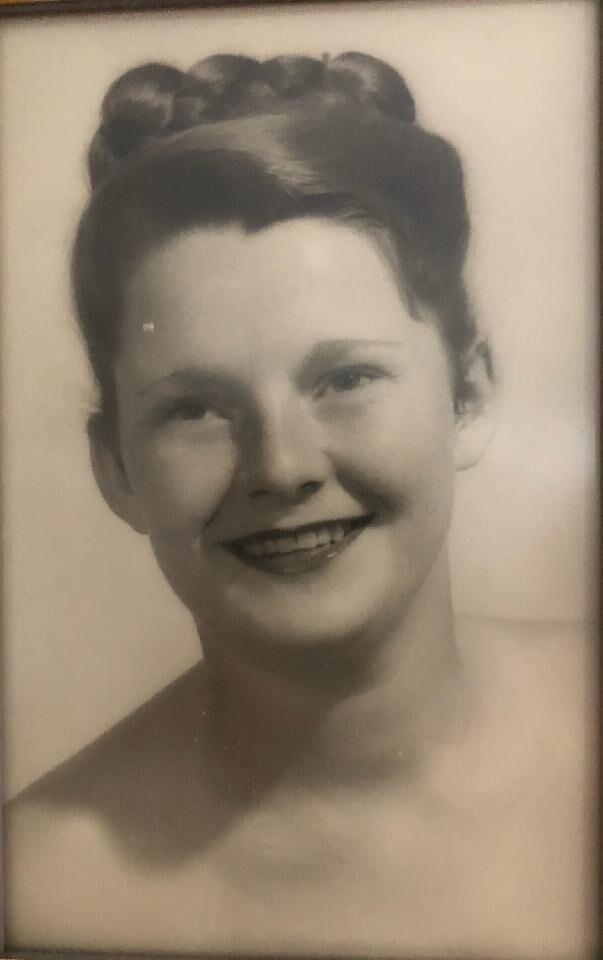 June was well known for her quick wit and for her perfect pie crusts, she was a joy to be around. Any visit with her would always guarantee a lot of laughter. She will be greatly missed by friends and family alike. June is survived by her brothers Emmitt and David Tritt; her children Constance Mertens, Jacqueline Bright, Debra K Remington, Glenna Pruden, and Rich Jamieson; stepson Mike Hall; son in-laws Dennis Mertens, Joseph Remington, and Gregg Pruden; Daughter in-law Denetta Jamieson; and dozens of grandchildren and great-grandchildren who affectionately called her "Granny."
A memorial service is planned for this summer up the Chetco River. Memorial donations in lieu of flowers may be made to Curry County Hospice online.