A homecoming bon fire drew about 150 students and community members to  the field behind Kalmiopsis Elementary School Monday night, Oct. 7.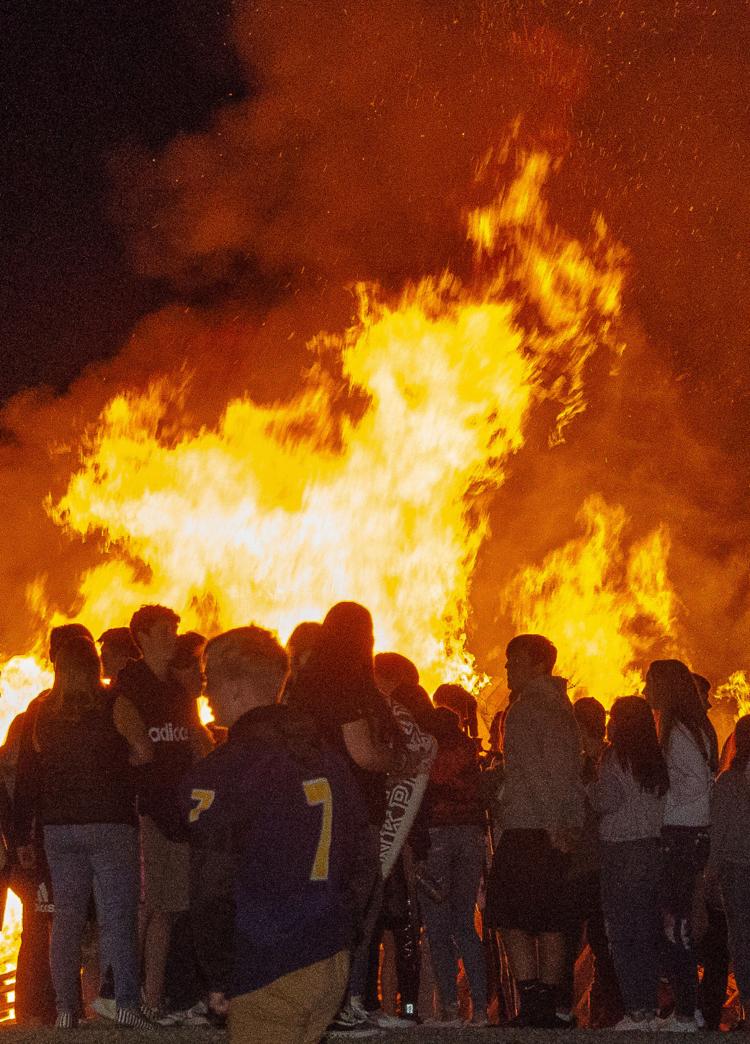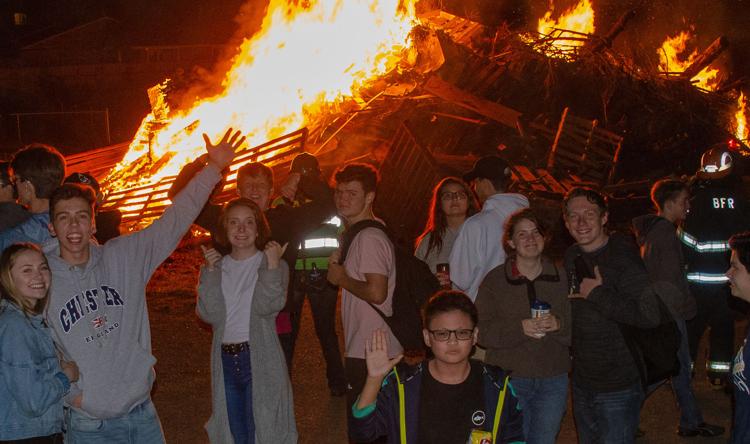 Brookings-Harbor High School Principal DeAnne Varitek said the tradition was interrupted due to 7-8 years of remaining in fire season well into October.
"Being out of fire season this early allowed us to reintroduce this tradition," she said. "By partnering with our local fire department, Chief Jim Watson was also able to use it as a good training opportunity for his large team of volunteer fire fighters, one of whom is a student at BHHS."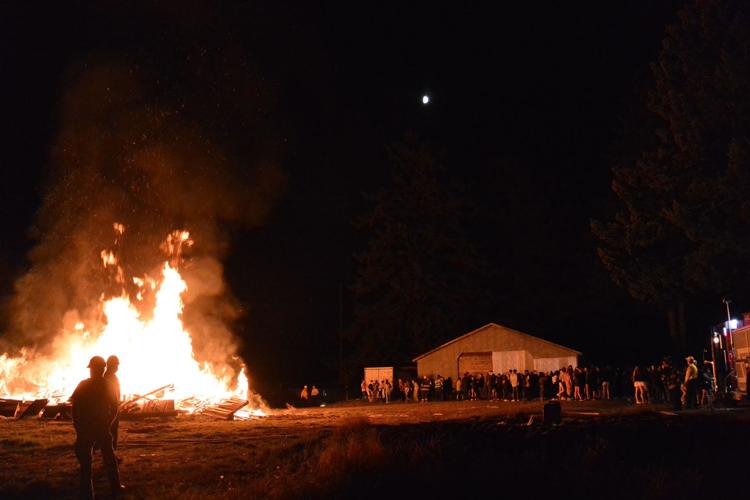 Varitek said football coach Shaun Bavaro spoke about being a former student at the school and building the football program.
"Our team captains spoke about school spirit," Varitek said. "The cheerleaders performed and the Booster Club provided free food for our students."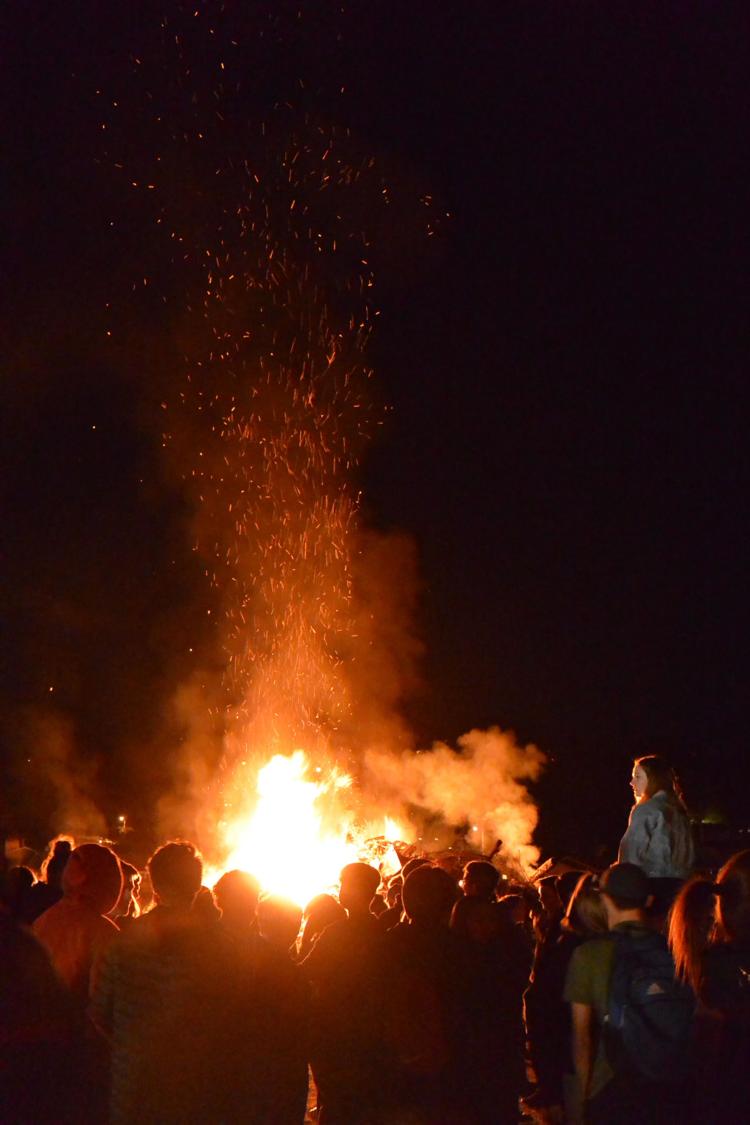 The fires were a Celtic tradition believed to come from 'bone fire' were animal bones were burnt to ward off evil spirits, according to wikipedia.org. The bon fires have since become a campus tradition across America to celebrate sports teams.