If and when disaster strikes here in Curry County, volunteers living in our midst have seen and lived through the aftermaths of all kinds of disasters.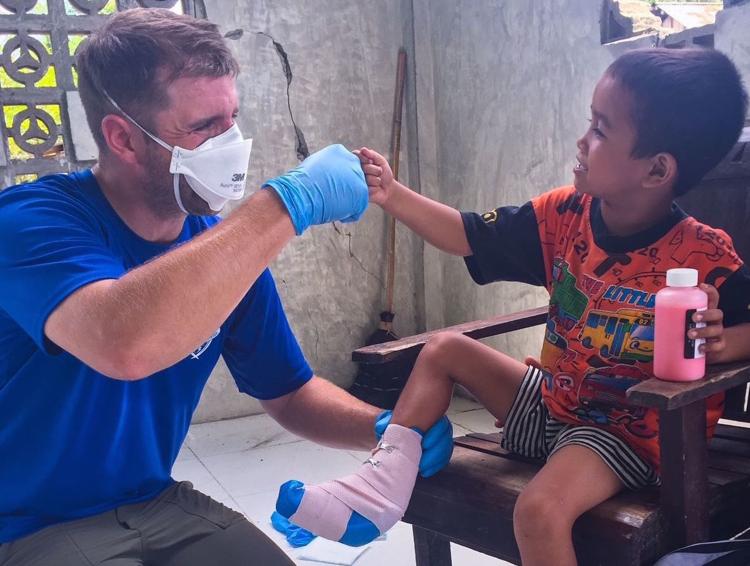 A group of local and global citizens from Reach Out WorldWide (ROWW) pack up their gear and deploy right into the disaster zones for floods, earthquakes, tsunamis, hurricanes, tornadoes, fires, volcanic eruptions and typhoons.
Gold Beach resident Josh Stout became the Director of Program Development for ROWW in 2017.
"At Reach Out WorldWide, we really pride ourselves on getting to the scene within 72 hours of the event, Stout said. "Oftentimes, we're one of the first groups of Americans into that area."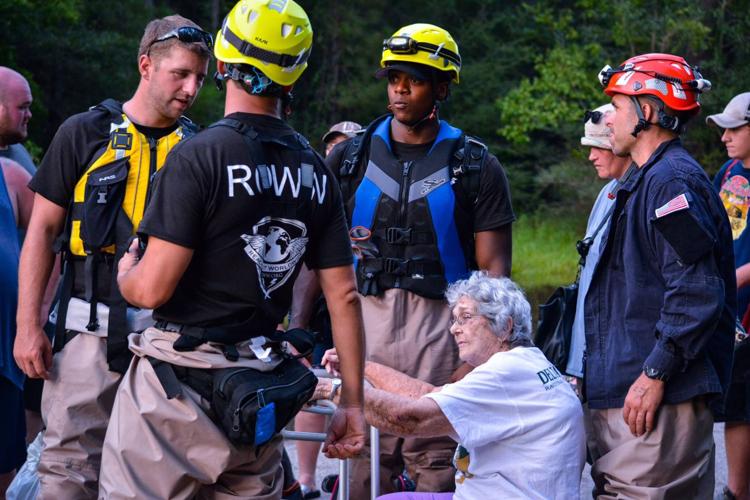 ROWW started in 2010 when founder Paul Walker spontaneously put together a relief team consisting of firefighters, EMTs, doctors and a helicopter to help victims of a devastating earthquake in Haiti to personally help those in need, according to the organization's website. On the ground, Walker recognized the gap between the availability of resources and the need for skilled personnel in post-disaster zones. When he returned from Haiti, he established ROWW, a 501(c)3 nonprofit.
Walker was better known as an actor famous for his role in the "Fast and Furious" action film series. While he died from a tragic car accident in 2013, the organization lives on through like-minded volunteers.
Stout is a decorated military veteran who joined the Marine Corps just before 9/11. He served two deployments in Iraq and one in Afghanistan, and retired at the rank of Sergeant. He is a volunteer firefighter in Gold Beach and also a member of Curry County Search and Rescue (SAR). Stout became involved through one of his friends. Jeff Knox is one of the local guys who went to the Nepal earthquake in 2015 with ROWW CEO Cody Walker, who married ROWW COO Felicia (Knox) Walker.
"That's how everything happens here," Stout said. "That's where I come in. It's like a family affair. I just happened to be available one day, when they said, 'Hey, you should come do this for us,' and I said, 'sure.'"
Since then, he has traveled to Alabama twice for tornadoes; Oklahoma twice for tornadoes and flash flooding; Wilmington, North Carolina for Hurricane Florence; Mexico Beach, Florida for Hurricane Michael; Wilmington North Carolina for Hurricane Dorian; Paradise, California for wildfires; Texas three times for Hurricane Harvey SAR, Hurricane Harvey cleanup, and tropical storm Imelda; the Bahamas for Hurricane Dorian; Fiji for a cyclone; Guatemala for a volcanic eruption; and Indonesia for a tsunami.
Deployments usually last from 2-4 weeks, and Stout is deployed on 4 to 7 missions a year.
"I have a very supportive family here in Gold Beach, Stout said. "I wouldn't be able to continue this type of position without my wife and her ability to take care of everything while I am away."
Local ROWW volunteers, all from Gold Beach, include Merit Draven, Tyson Krieger, Jeff Knox, Tim Bolster, Felicia Walker, Jen Stansell, Hugo Treinen and Hap Flynn. Stout warns that he is also in charge of recruiting, so we may see more volunteers from Curry County. Many more volunteers are from elsewhere in Oregon, Stout said. The organization currently has more than 750 volunteers worldwide. Stout said the rewards for him are helping those in need when they need it most.
"Internationally, we keep our teams small, between four and six people," Stout said. "That allows us to be highly maneuverable in country. We'll get in by hopping on a plane where a lot of relief flights are going in. Then we'll get a helicopter or try to take boats, sometimes for hours, to get into remote islands and try to get in to those people who are not near those city centers that get the quick influx of aid and support."
The group operates a system based off of FEMA's Incident Command System (ICS) structure. "Our entire team is now under an ICS envelope where we have it all broken down, just like you would normally see in the ICS structure. The reason for that is that it's easy to expand and contract, depending on how the scene is setting itself up, and you can integrate yourself into local first responders and local emergency operations centers as necessary."
The group does lots of light medical aid, Stout said. "I'm an EMT, but probably the least medically trained on our deployments." A doctor comes with them on deployments and she's the medical director, but his medical experience in the military adds to what he can do in the field.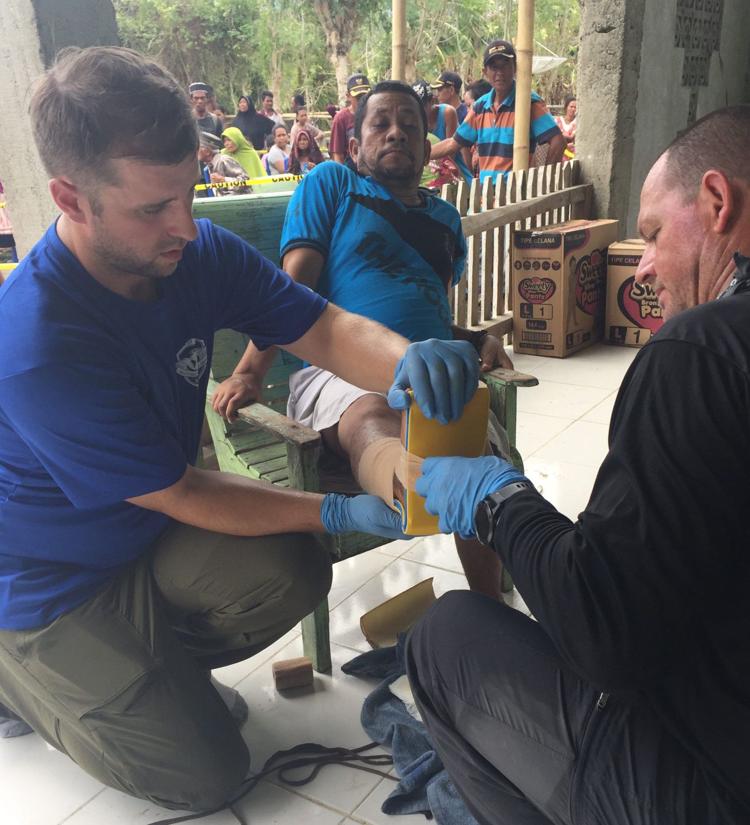 "A lot of times we find those really acute injuries because we are the first teams flying into remote communities by helicopter. So we get a lot of broken bones. It's the minor things, the cuts, the lacerations that end up getting infected. The team irrigates those infections and re-cleans them.
They are also able to set up clean water supplies and provide sanitation in disaster zones.
"Cleanliness and sanitization after an event gets overlooked, but it's extremely important," Stout said. "If you don't have an area where you are putting your trash, if you don't have an area for people to go to the bathroom and it's not controlled because an event has just happened and it's widespread, you could lose your community."
They can install "field expedient water filtration systems" that can hook up to a five-gallon bucket or hook up to a spigot. It provides about 100 gallons of water. "The lifespan for each system we put up is about a million gallons," Stout said. "We've set up about 20 systems, so that's 20 million gallons of clean water."
In addition to international deployments, ROWW also helps out in domestic disasters. Stout recently returned from Beaumont, Texas, which received up to 42 inches of rain as a result of Hurricane Imelda in Sept. Water was two- to three-feet deep in their homes when the calls started coming in, Stout said. The same area had been hard hit by Hurricane Harvey in 2017.
In flood disasters, ROWW volunteers will operate chainsaws and heavy equipment to open roadways and remove debris. They also help homeowners get started on rebuilding. "Muck and guts" are operations where they will deploy to individuals who have requested help. They remove wet sheetrock and insulation within that critical timeframe of the first week, before mold completely damages a structure beyond repair, Stout said. The muck out helps save homeowners, on average, about $20,000.
"When an event is on the way to the U.S., I am monitoring it," Stout said. "I start building an event profile and the potential impacts of that event, and in doing so, we can identify if we need to send a team prior to the event making landfall. We send Search and Rescue (SAR) teams. All of our SAR teams are either USAR certified, or they are swift water techs. We go into communities and link up with local resources like air boats. The Coast Guard has actually flown us in via helicopter and dropped us into communities to get the community ready for evacuation.
"You know, you find these pockets for these events, and they are just so happy and gracious that somebody's there because they didn't know anybody was coming." Last year, his team helped out with the Paradise Fires in California. They were delivering aid and helping out folks. This year they will return to help with a rebuild program and bring some building supplies.
Stout spoke about what it might be like if a large earthquake and tsunami struck here. "It's such a wide space, and the local emergency responders are going to be tapped. Around here, everybody's got a boat it seems; everybody's going to hop in those boats and want to help one another. The thing you want to make sure of is you don't want to be a 'scene within the scene,' right? You don't want to cause an incident where you might have to be rescued. So really, put yourself in a position where you can do the most good, but do not put yourself in any trouble. That's something to really keep in mind."
"We don't know what's going to happen," Stout said. "You plan for it; you prepare for it; and you hope it's not going to happen, but if it does at least you have some idea how to respond."
Learn more about ROWW, make a donation or volunteer, at roww.org.