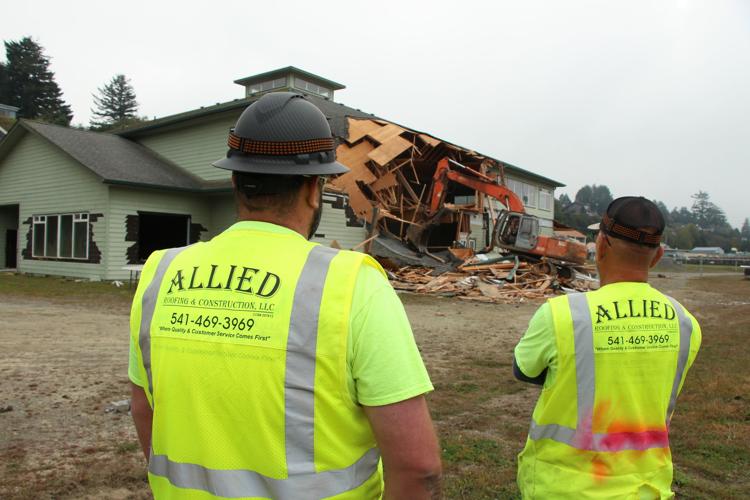 What's often been called the "green building" at the Port of Brookings is now history.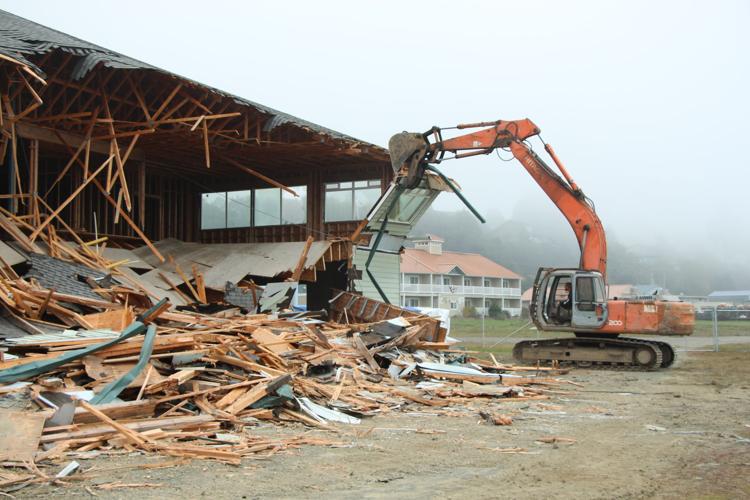 Allied Roofing and Construction of Brookings began demolishing the 22,000-square-foot building on Tuesday, with the tear-down largely completed by Wednesday afternoon.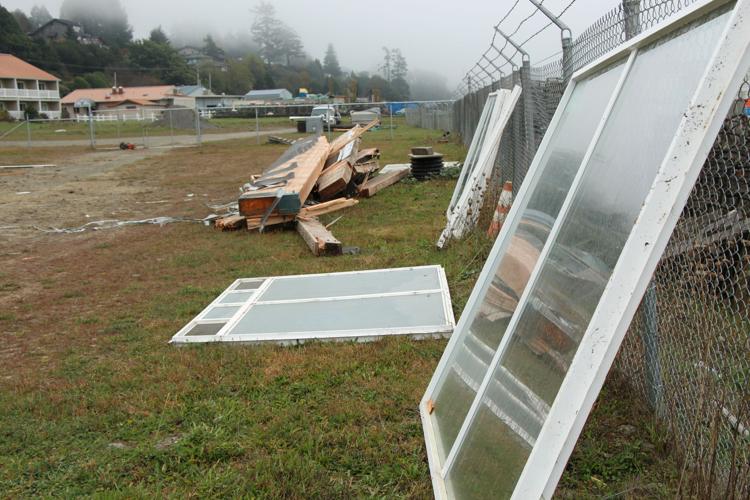 Allied owner Shane Navarro said much of the lumber from the structure would be recycled. "I don't want it to go to waste," he said.
The two-story building, on 2.5 acres at 16320 Lower Harbor Rd., was built in May 2003.
Port officials had said the original plan for the building was for commercial retail on the bottom floor, and offices and a restaurant on the second floor. But those commercial ventures never materialized.
The building subsequentially had been sitting idle for several years and had become the target of vandals.
Following the demise of the planned commercial development, discussions by port officials and others centered on developing the structure as an events center. But that idea never took hold, either.
Earlier this year, the port's commissioners voted to demolish the "green building" - although the port is still paying for its initial acquisition and construction.
Meantime, officials said a secured outdoor storage area for boats and trailers could be the next project for the site once occupied by the now-demolished building.