Understanding wildfire behavior could save your life, according to the Wild Rivers Coast Forest Collaborative, a variety of local partners with interest in forest conservation and wildfire safety.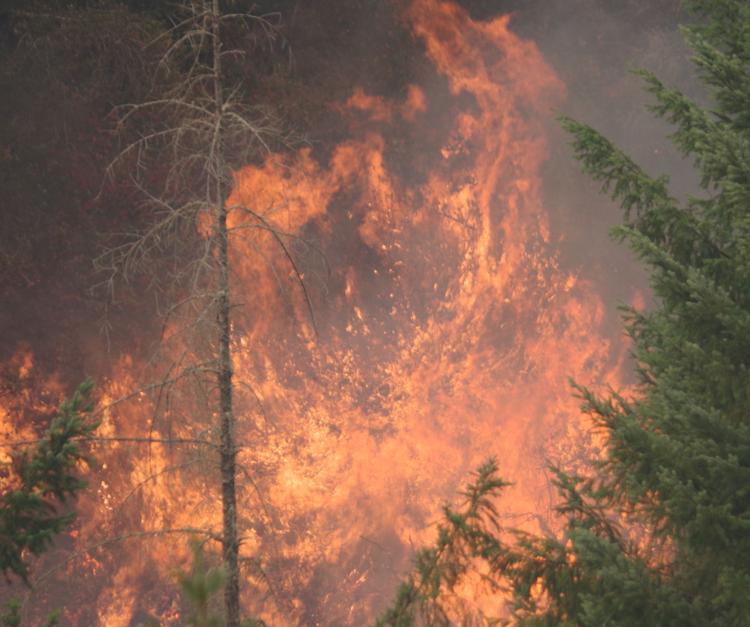 The group is sponsoring a public presentation about how communities can live with wildfire from 6:30 to 8 p.m. on Oct. 9 at the Chetco Community Library, 405 Alder Street in Brookings, and on Oct. 10 at the Port Orford Public Library, 1421 Oregon Street in Port Orford.
Retired forest service employee Rich Fairbanks will be the presenter at the two community meetings.
In the following conversation, Collaborative member, Teresa Bird, Associate Conservation Director for the Kalmiopsis Audubon Society, outlines the reason such public awareness about wildfires is necessary and important to our community.
Pilot: Why do this now and what is the importance of this event?
Bird: The WRCFC has worked with the USFS on fire-related issues, including providing feedback on Chetco Bar salvage and the Shasta Agness Landscape Restoration Project, which includes increasing forest resiliency to wildfire through some thinning/oak savanna maintenance prescribed burning. We engage in public forest management issues - and one of our goals is to help communities understand and engage in these issues as well.
We did hold a fire-focused workshop for Agness residents this summer to help the community learn about fuels management work in the area and the Shasta Agness project -- but wanted to hold a more widely-applicable fire presentation in easier-to-access locations for Curry County residents Recent large wildfires in Oregon - and throughout the West - have made all of us more aware of the need to understand wildfire and starting preparing ahead of time. Rich also talks about research that fires may be getting worse, and that fire modeling predicts increased fire issues related to climate change.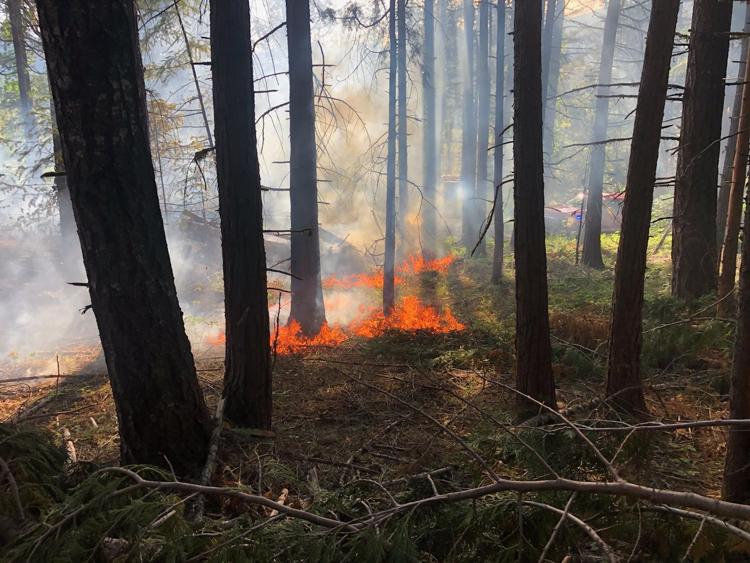 The Pilot: What it is about wildfire behavior that our community needs to know and why?
Bird: Understanding wildfire behavior is essential to knowing how to prepare -- this includes the difference between how fires acts as ground fires, crown fires, prescribed fires, etc. There are ways to "design" communities to make them easier to protect. The presentations will include some of these designs that are more effective than others.
We also have these recent fires to learn from, so now is the time to assess what happened - what worked and what didn't - so we can be better prepared. 
On the larger forest scale - Rich will talk about strategic fuels treatments and how to make them most effective. Also -- here on the coast we are vulnerable to wind-driven fires, which act differently to fuels treatments and is an increased challenge we need to think about.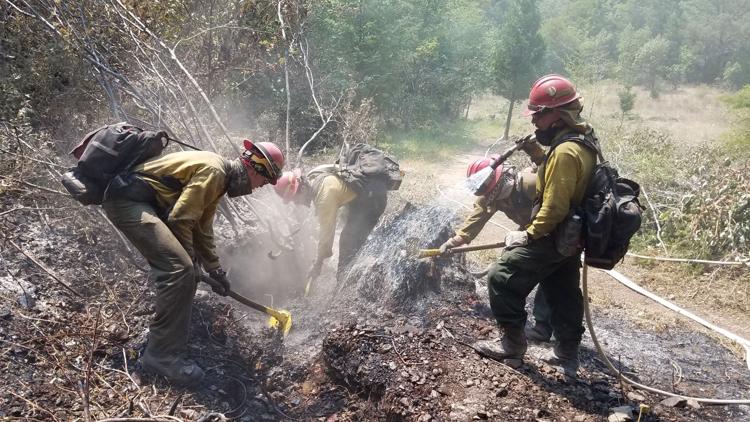 The Pilot: Late fall can still be a dangerous time for wildfires. What's the advice to folks about that danger?
Bird: We should still be mindful of fire risk -- when we start to get fall rains, often people think less about fire safety, and this is a common time of year for burn piles to escape and get out of control. Even though we have had some rain, much of the vegetation is still dry from the summer -- and we are still experiencing the "summer" drying north winds.  
The Pilot: What should residents and business operators be doing now to best prepared for the next summer fire season?
Bird: Simple things that everyone can do -- like cleaning gutters, sweeping roofs -- that can make a huge difference for home survival. The presentations will include discussions developing evacuation routes, and how to start refining wildfire infrastructure, building materials, zoning and building codes.
On the large scale - underburning around communities and maintaining fire lines we have already built in the past makes it easier to fend off approaching fire.
The Pilot: What is it that you hope folks take away from the upcoming community meetings? 
Bird: Less fear of fire, and more confidence in how to prepare for it. Overall, Rich's goal is to help communities become less physically threatened by fire.
Wild Rivers Coast Forest Collaborative includes the Bureau of Land Management, US Forest and Oregon Forestry Departments, the Audubon Society, Curry County Commissioner Court Boice, South Coast Lumber OSU Extension, Lower Rogue Watershed Council, Curry Citizens for Public Access, and various community members.
For more information, call 541-373-1614.