The spirit of the holiday is alive and well in Brookings this week.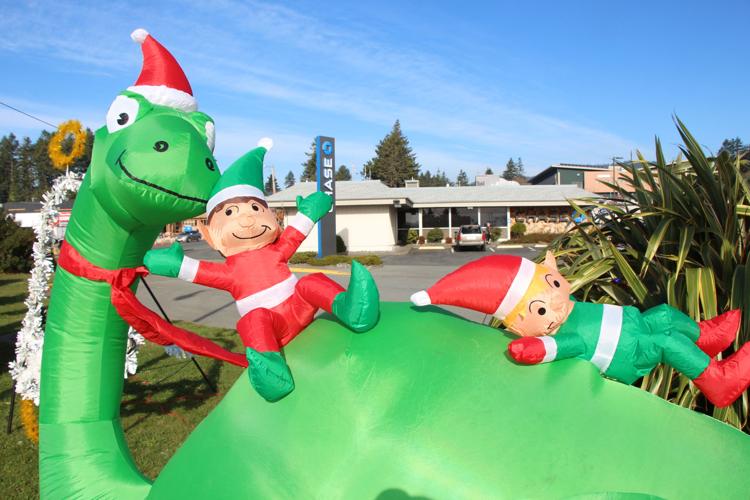 Organizers of the annual Nature's Coastal Holiday of Lights have erected a display of inflatable holiday characters along Highway 101 in front of the Goodwill store.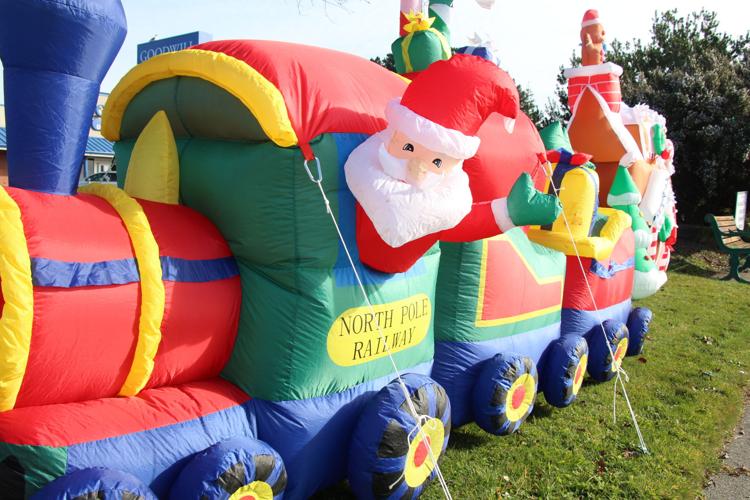 The display is an extra bonus by the organizers who, with volunteers, strung approximately two million LED lights at Azalea and Bachus Parks as the main Festival of Lights attraction. The following is a conversation with the Festival of Lights Leslie Wilkinson.
The Pilot: There are a variety of the blowup character decorations placed in that area of Highway 101.
Leslie Wilkinson: This summer we received a phone call from Harbrooks Jewelers offering us several inflatables as a donation. We were excited about the offer but, we could not use them in the Azalea Park. We have a policy of only wire, fully lighted displays for the park. Partly, due to safety (guide wires are difficult to avoid tripping over for our staff and secondly, deflated decorations are a bear to inflate once wet). At the same time Harbrooks contacted us, the Christmas Eves gave the City notice that they wanted to step back from decorating downtown. So, magically, the inflatables had a home!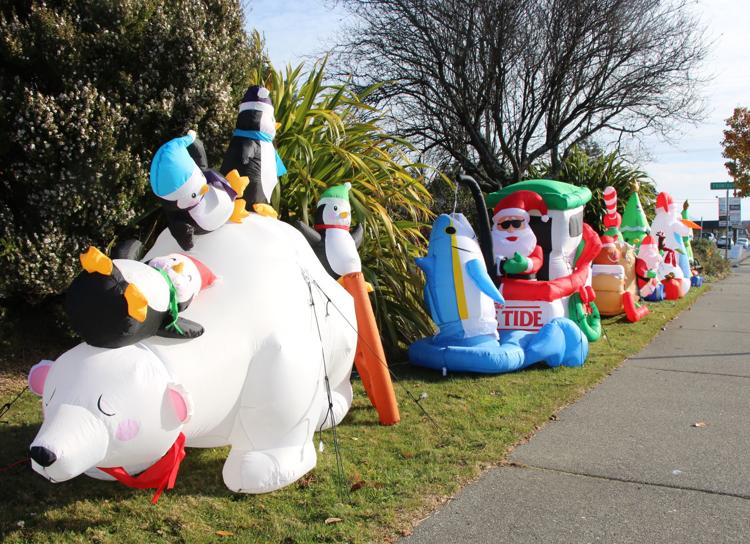 The Pilot: Give us the range of characters and tell us why those specific characters where selected?
Wilkinson: Variety? Why not! The more diverse and fun the more excitement and laughter!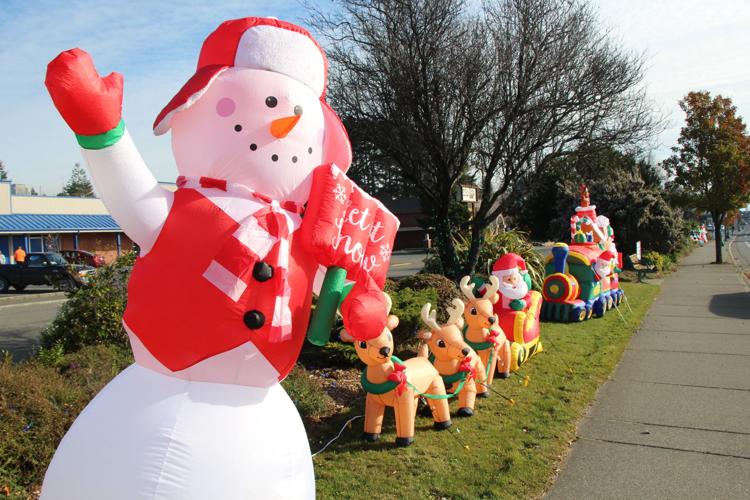 Princess Elsa and Olaf
Pirate Ship
Polar Express
Hula Santa
Fishing Santa
Dinosaur with Elves 
Snowman
Penguins
Santa's House
Sleigh and reindeer
The Pilot: What has been the reaction from people seeing these characters?
Wilkinson: What? That's insane! How do you guys do it? Great to see more decorations downtown. Love it!
The Pilot: Why do you think it is important to have placed such additional holiday decorations beyond the many beautiful lights stung at Azalea and Backus Park?
Wilkinson: It's the season! It's Christmas! Why not put some effort into showing our community's Christmas Spirit to travelers on 101?  We are hoping this is just the first step in decorating downtown. We will be exploring even more options next year with the City including light pole decorations and seasonal banners.
Princess Elsa of "Frozen" will visit the Festival of Lights display at Azalea Park from 6-8 p.m. Dec. 6, 7, 20 and 21. Santa Claus will visit from 6-9 p.m. Dec. 13-14, and Dec 23-24.
The charge for adults is $2. Kids 12 and under enter free.