When Curry County Emergency Services ceased its sponsorship earlier this year of its Community Emergency Response Team (CERT), Brookings Fire Operations Chief Jim Watson was eager to give the team members in the Brookings community a spot in his department.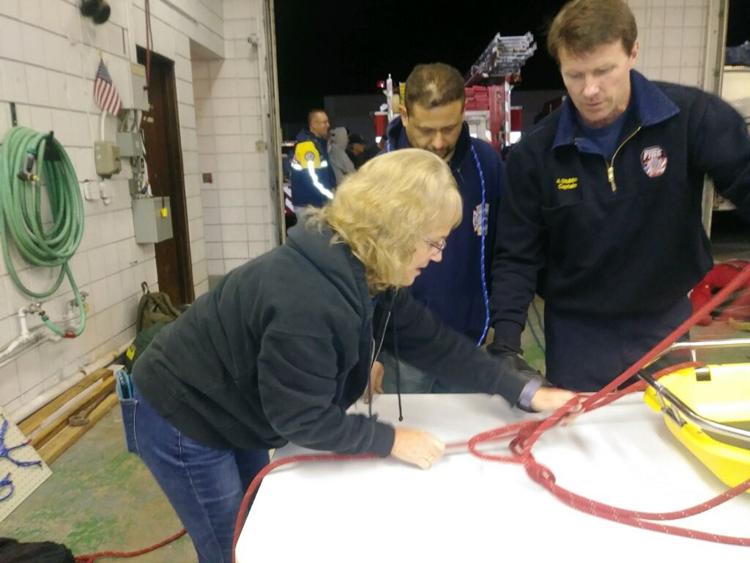 CERT's mission is to assist communities in the event of a disaster. The teams are trained in the federal Incident Management System, Traffic Incident Management Systems, first aid and CPR.
"These are all skills that are beneficial to accomplishing the mission of the Brookings Fire Department," said Watson. "We capitalized on this opportunity by meeting with the Brookings-area CERT members and discussing having them come under the authority of the fire department."
The CERT teams were divided into south, central and north Curry County teams.
The south county team now operates under the Brookings Public Safety Division. But under mutual-aid agreements, just as with the fire department, they could be sent to other areas of the county if needed, Watson said.
The Brookings Fire Department is developing agreements with the Harbor and Cape Ferrelo fire departments to have CERT volunteers work with them. The CERT volunteers are valuable to local fire departments because they can do things like light search and rescue, directing traffic or providing support services - such as fire rehab (health monitoring) - to firefighters.
This allows the firefighters and rescue personnel to focus on firefighting, vehicle extrication, heavy search and rescue, and other on-scene duties.
"Volunteers need to come to a certain number of drills to stay on the active list," Watson said. "Making sure they stay active helps keep them around and engaged.
"It's a problem not just in Brookings but across the country, that fewer people are volunteering for CERT and for firefighting. Our pool has gone way down. Currently, we have 19 volunteers, with 12 who are fairly active."
CERT volunteers help fill that void. "With CERT, it allows us to utilize firefighters for fire jobs like structure fires and rescues," he said. Watson cited a logging truck head-on collision this past summer at Whaleshead as a prime example.
CERT volunteers are able to flag and direct traffic, which would free up firefighters to operate heavy equipment or perform other tasks to clear the roadway.
Currently, seven to eight CERT members are coming every week to training sessions alongside the volunteer firefighters, Watson said. Equal numbers of men and women are participating, ranging in age from the mid-30s to 60-ish. The CERT and volunteer firefighters train together every Monday, other than first Monday of the month.
"They are loving the training," Watson said. "As a result of training together, the CERT volunteers were indistinguishable, mingling with the volunteer firefighters at the recent Brookings-Harbor High School homecoming bonfire event," he said.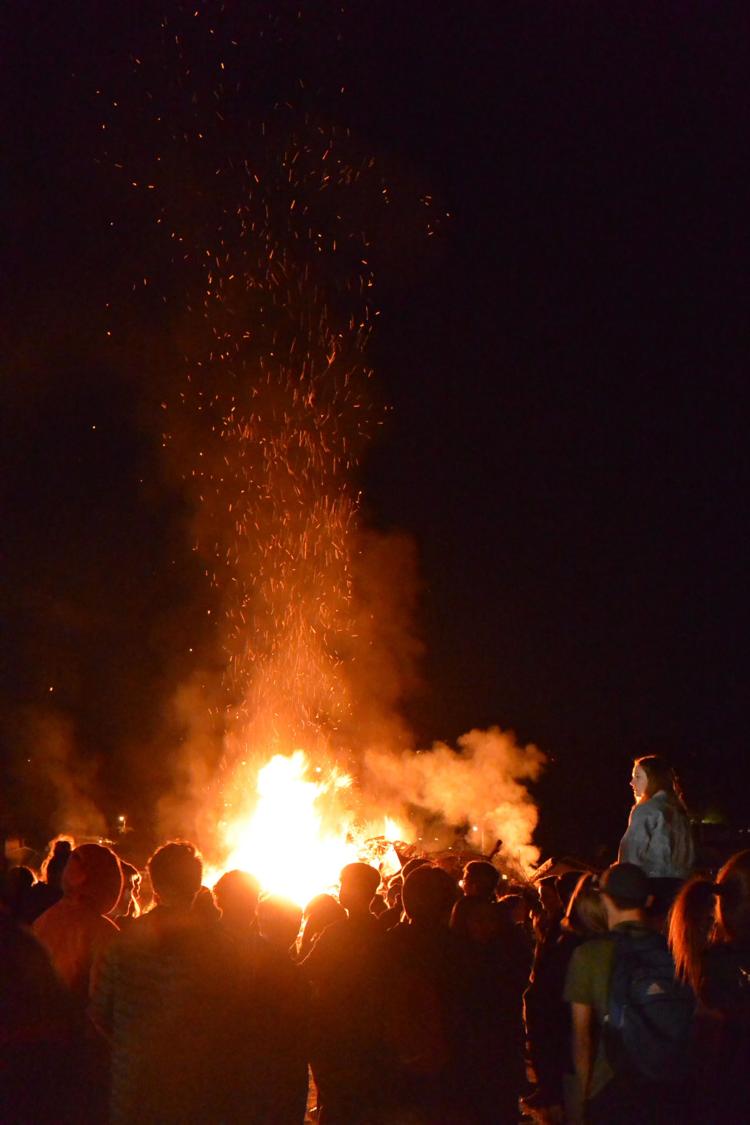 The fire department kept the bonfire under control and made sure it was safely put out at the end of the event.
"We are really loving the training," CERT coordinator Spring Sheffel said, agreeing with Watson.
Sheffel said the CERT organization was originally under the Curry County commissioners, then was moved to the Curry County Sheriff's Department, then to Curry County Emergency Services, before finally finding a home for the south county CERT team with Brookings Public Safety.
The Brookings CERT group will offer training for new volunteers the weekend of Nov. 15-17 at the Emergency Operations Center, next to the Brookings Police Department, at 898 Elk Dr.
The class starts on Friday at 5:30 p.m. and continues through Saturday and Sunday, starting at 8 a.m. both days. Initial CERT training consists of 20 hours.
To learn more about becoming a volunteer firefighter or CERT volunteer, call 541-469-1142.