While hundreds of thousands of customers faced intentional power blackouts this week in California, a spokesman for Coos-Curry Electrical Cooperative said it is unlikely that such disruptions would take place in this region.
Jacob Knudsen, Marketing and Member Services Manager at Port Orford-baed Coos-Curry Electric Cooperative (CCEU), said the Pacific Gas and Electric blackouts are a reaction to fire danger in California.
"Much of what is happening in California is due to deferred maintenance," he said. "It is a pretty drastic move. The utilities have not been aggressive in maintaining the vegetation along the right-of-way in their electrical grid distribution system."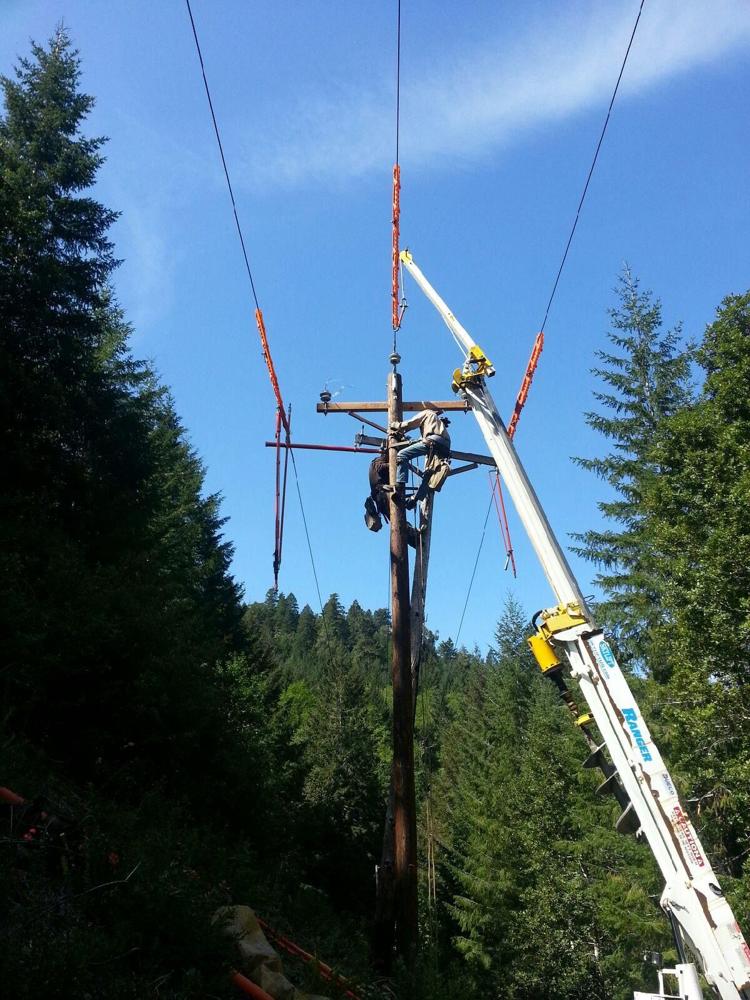 According to California's PG&E, the disruptions are a precaution, allowing crews to make sure the utility's electrical equipment would not cause fires during the dry, windy and dangerous conditions.
PG&E spokesman Tony Khing said there are six different factors as to why the utility would call a public safety shutoff.
"No single factor drives a public safety power shutoff, as each situation is unique," he said. "PG&E carefully reviews a combination of many criteria when determining if power should be turned off for safety."
Thing said the factors generally include, but are not limited to:
A Red Flag Warning declared by the National Weather Service
Low humidity levels, generally 20 percent and below
Forecasted sustained winds generally above 25 mph and wind gusts in excess of approximately 45 mph, depending on location and site-specific conditions such as temperature, terrain and local climate
Condition of dry fuel on the ground and live vegetation (moisture content)
On-the-ground, real-time observations from PG&E's Wildfire Safety Operations Center and observations from PG&E field crews.
CCEC serves approximately 18,000 customers. It is a member-supported utility with a local board of directors and not an investor for-profit company, such as PG&E. Knudsen also said California and Oregon have different regulatory environments.
"We are not regulated by the Oregon Public Utility, so we have much more local control, and that is a good thing," Knudsen said. "Compared to most investor-owned utilities, ours is in extremely good shape. We have boots on the ground and crews walking up to every piece of our power grid equipment, aggressively controlling vegetation to keep right-of-ways clear."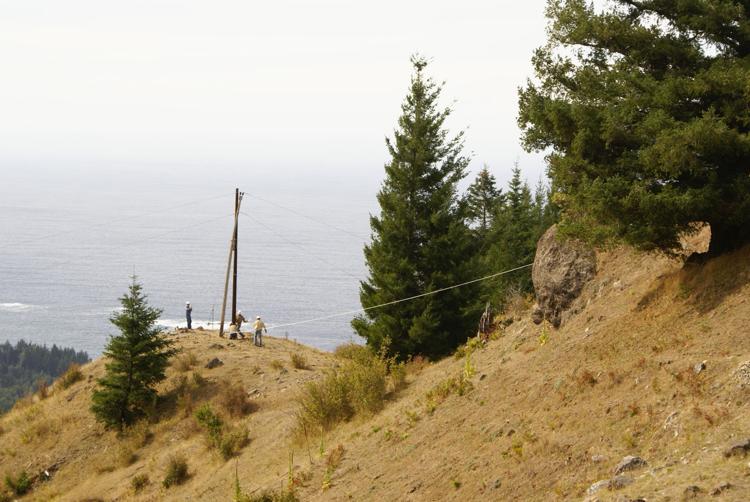 According to Knudsen, the utility has a much tighter cycle of maintenance and on-site protection.
"We have protection devices on each circuit, and we change the settings that serve areas of high fire risk to lower that risk," he said. "We are very proactive."
Knudsen acknowledges that the modern electrical power grid system comes with risks.
"It has improved our lives, but we realize there are risks in delivering power, and there are no ways to avoid all the risks," he said. "We manage it as proactively and as fiscally reasonably as we can in order to reduce those risks."
Knudsen said the utility's proactive management allows it to deliver power during red flag events when the fire danger is extremely high and there are restrictions in place, such as what is being experienced in parts of California. But he also said there are no guarantees that during weather or wildfire events that the power would always be on.
"Outages are always possible," he said. "The extreme coast weather is unpredictable. There is no way that we can guarantee 100 percent service all the time, and that's why we encourage all our members to be prepared."
Knudsen encourages utility customers to have a backup lighting source, and plenty of medication, food and water for an extended period of time in case of power disruptions.
"That is the best practice," he said. "Typically, our outages are restored within hours. We have rarely had an outage that has lasted over 24 hours, but we encourage people to be prepared."
To learn more about preparing for electrical outages, contact Coos-Curry Electric Cooperative at 541-469-2103.