The commercial crab season is finally on, starting this coming Tuesday. But do you have any idea what it takes to get that delicious crustacea on your table for New Year's dinner?
Brookings crabber Jim Day filled in The Pilot about the industry. Brace yourself.
While crab fishermen can't begin running gear until Dec. 31, they get started much sooner than that. They can begin 72 hours before the official opening day, with a "set day" starting at 8 a.m. this Saturday.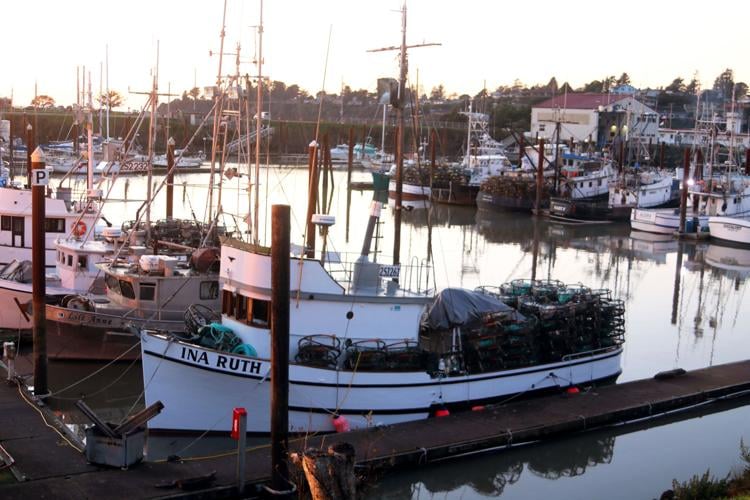 "Once the season is underway, they will be out running gear every day they can get out," Day said. "After the season slows down, they will go out every three or more days, setting the traps with clams for a 'long soak.'"
Earlier in the season, the baits used are mackerel, squid and sardines.
"Most of the crab fishing vessels here in Brookings are family-run individual operators," Day said, although a few fishermen do operate several boats.
Crab fishing is an expensive business to get into. In addition to an ocean-worthy boat, the crab permits are the next big financial hurdle. Those permits can be for 200-, 300- or 500-crab pots.
Depending on the size of the boat, a 200-pot permit can run $40,000 to $60,000. A 300-pot permit will run anywhere from $100,000 to $175,000. A 500-pot permit runs upwards of $250,000 to $400,000.
Think about this before you complain about the price of crab.
And that's just the beginning. Each crab pot itself costs $150 to $200, before you start adding buoys and ropes to them.
If you plan to fish in deeper water, you need longer ropes. And each trap requires three buoys. Then, there's the added cost of bait, fuel, insurance…
Day decided to sell his crab permit last year, with no plan to go out this year. "It's been six to eight years since we've had a good year here," he said.
He added that once again it isn't looking like it will be a good year.
When crabs were tested before opening the current season, the weights and numbers were lower than for other points to the north, showing 400 pounds here, with 15 or 20 crabs per pot; versus 600 to 700 pounds, with 40 to 60 crabs per pot.
"Some boats from this area have already left to fish in Astoria or Coos Bay," Day said. "The tests give you an idea of what's out there."
Perhaps that explains why crab fishermen get even crabbier when the season is delayed. "It makes it hard to pay the bills, much less cover the expenses," Day said.