What has come to be called "the green building," which has been sitting empty on Port of Brookings Harbor property for years, is set to be demolished.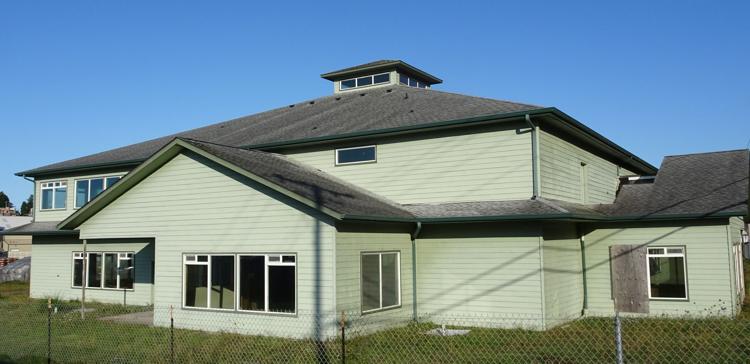 The 22,000-square-foot, two-story building on 2.5 acres at 16320 Lower Harbor Rd. was constructed in May 2003. "The original plan for the green building was for commercial retail on the bottom floor, and offices and a restaurant on the second floor," said port manager Gary Dehlinger.
But those commercial ventures never materialized. The building has been sitting idle for several years, now the target of vandals.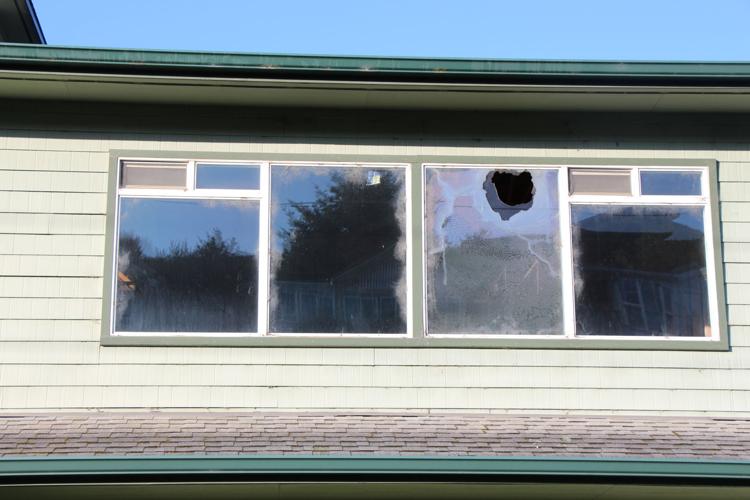 Following the demise of the planned commercial development, discussions by the port and others centered on developing an events center at the building. "The event center idea came in after the building sat for a number of years," Dehlinger said.
"The port had committees put together over the years trying to come up with a plan to finish the building. Nothing ever materialized, for one reason or another."
The port commissioners recently voted to demolish the structure, although the port is still financing it. Dehlinger said the port had received a Special Public Works Fund grant from the State of Oregon for $672,500 to erect the building. "The port continues to pay this loan," he said, "approximately $2,000 per month.
"This loan, and many other loans the port had, were restructured under Business Oregon in 2009 and payments will be ending around 2030-31."
Commissioners are taking requests for proposals to demolish the green building, which include three options: demolishing and disposing of all of the building material and slab; demolishing the building to the ground so it would be ready to be loaded into Dumpsters; or demolishing and disposing of the 10,613 square feet of concrete slab.
Following the demolition, said Dehlinger, the Port Commission does have plans for the site. "The board's direction at this point will be (for) secured outdoor storage for boats and trailers.
"Future plans for the site are still to be determined."