During this intense wildfire season in Oregon, officials said it is critical that everyone be ready to evacuate at a moment's notice.
Oregon Office of Emergency Management Public Information Officer Paula Fasano Negele said the most important element is to be prepared.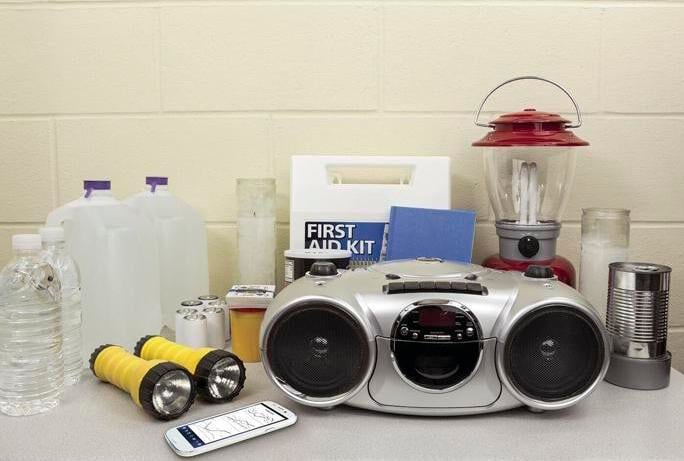 "If you do not have a "go kit" put one together NOW," she said. "Have a conversation with family members about what you will do, what you will bring and where you will go if you are evacuated. Know your evacuation levels!
Fasano Negele said when a Level 3 – GO now – is ordered, GO!
"Be prepared to leave behind items," she said. "It's more important to get out safely. This nugget comes from a survivor of the Mosier Creek fire who escaped her home with 9 other family members and 7 dogs without a moment to spare."
Fasano Negele said there critical steps of action you need to take during an evacuation.
"Know your evacuation levels," she said. "This seems trite but with the fast-moving fires that have occurred in the past few days, this information is the difference between being a survivor and a victim."
Level 1 – BE READY – Monitor emergency services websites and local media outlets for information. This is the time for preparation and precautionary movement of persons with special needs and, in some cases, pets and livestock.
Level 2 – BE SET – Be ready to leave at a moment's notice. There is significant danger to your area. Be prepared to voluntarily relocate to a Temporary Evacuation Point (TEPO as set up by the Red Cross, or move to family/friends outside of the affected area.
Level 3 – GO – Leave immediately! Danger to your area is current or imminent. Do not delay leaving to gather any belongings or make efforts to protect your home.
Fasano Negele also recommends that you sign up for emergency alerts if they are available in your county.
Here are the basic elements that you should all have in your To Go Kits:
Water
Food
Radio (battery operated or hand crank
Flashlight
First aid kit
Face covering, hand sanitizer
All-purpose tool
Cell phone and/or tablet and chargers
Prescriptions, extra eyeglasses
Copies of important document s(insurance, bank records, etc.)
Cash – small values such as $1, 5, 10
Plastic bags for sanitation
Paper, pencils, games, books, comfort items
Complete change of clothing
Tailor to your family
Pet food, leash, toy
Infant food, diapers, toys, extra clothing
Resources for preparedness information