Operators of the Turtle Rock RV Resort are inviting the public to the first Turtle Rock & Grass Festival from 1-10 p.m. Saturday at 28788 Hunter Creek Loop in Gold Beach.
The following is a conversation with Jason Ramsey, who, with his family, operates the resort:
The Pilot: We understand this is a first-time event. Briefly explain its purpose and what we'll see and hear.
Ramsey: My family and I purchased Turtle Rock in 2017. We began fixing the business, its appearance, the staff working for the company, and the reputation it had in the community of Gold Beach. This is much like a housewarming event: We want the community to attend, get to know the resort and feel welcome.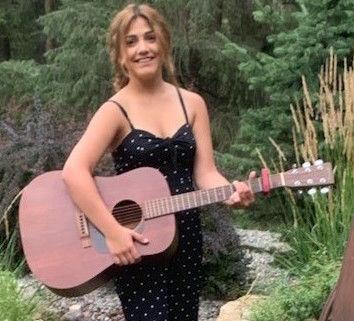 Music has always been very important to me and my family. In fact, my daughter is opening the show with the National Anthem and a few other songs she sings. She is 13-years-old and has a lot of talent, and has worked hard to be able to go up on stage and show everyone. September usually marks the end of the summer season, the lifeblood of the Oregon coast. Perhaps this event is a way to end the summer with some family fun.
The Pilot: Is this event designed as family-friendly, or mainly for adults?
Ramsey: It's family-friendly. We have a great open area close to the beach, and Hunter Creek is easily accessible. We have many families camping for the event; I can't think of a better way to spend time with your family. The bands we have selected play music any age will enjoy. Classics like Otis Redding and Take It Easy will be played. Those songs transcend age and probably will forever. The bluegrass band we have playing, Waking Hazel, has an upbeat, good-time feel that will get the kids and adults dancing.
The Pilot: What about parking and security? What should those attending know?
Ramsey: We've cleared a large parking lot onsite that will be our main parking. It's $5 to park, or there is street parking for free, and the fairgrounds has graciously allowed us to park there for free. We have a people-mover we will be using to bring people into the concert area. We have security and staff ready to help with any needs the public may have.  
The Italian Guys, Waking Hazel and Boys of Summer are scheduled to preform at the festival. Ramsey said food, drink and merchandise vendors will also be available. General-admission tickets for the Turtle Rock & Grass Festival are $25 each, purchased by calling 541-247-9203, or emailing Festival@TurtleRockRV.com.
For more information, call 541-247-9203.