State and local officials are issuing safety alerts about the dangers of venturing off marked trails and waysides along U.S. Highway 101.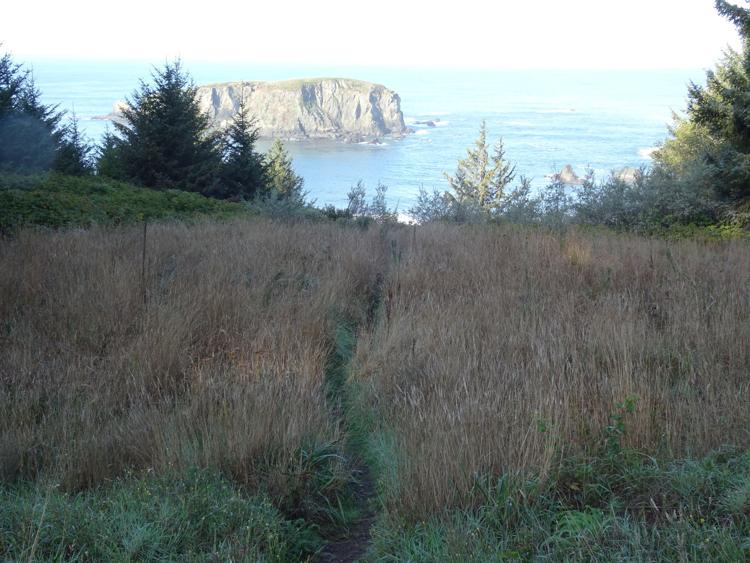 Those alerts follow two separate cliff rescues northwest of Brookings in the past two weeks. Both involved hikers who ventured onto steep coastal trials from waysides along the highway. (Read those stories online at currypilot.com.)
Officials said they have seen an increase, over the past few years, of people slipping or falling off the trails.
Oregon State Parks Department spokesman Chris Havel said there two reasons people are getting into trouble as they venture from the highway waysides, into the forest and along the often-steep trails.
"Visits are up and that alone means there will be more incidents," he said. As the visitor numbers rise, Havel said, people tend to seek new areas. If they're unfamiliar with a location, they might be less aware of the hazards.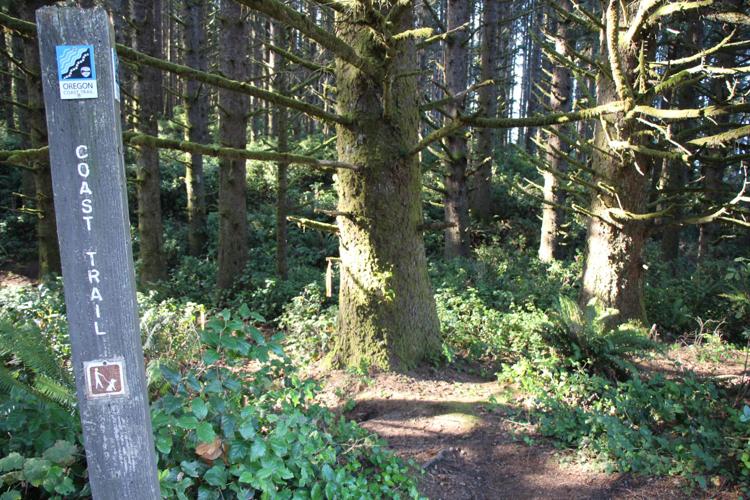 "Some people fall under the spell of all this beauty by photos and videos they see online, and they plunge into an experience without being as careful as they normally would be," he said. "That's where accidents can happen."
Havel said that over the past three years, the parks department has recorded at least nine instances involving people injured off-trail or while climbing cliffs along the coast.
He said the dangers from going off-trail involve stepping on unstable soil that could give way, falling down steep ravines or off of cliff edges, or becoming lost within the wooded area.
"This area is prone to landslides and erosion, which is why it is very important that visitors stay on trails," he said. "The vast majority of the trail accidents are preventable."
Curry County Sheriff John Ward said his search and rescue team has responded to as many as a dozen calls for trail or cliff rescues in the past three years. Ward said those calls stem from the increase in nature-seeking enthusiasts.
"People who are traveling through want to go for a quick walk on ocean trails," said Ward. "(But often, these) people are not prepared for the conditions, trails not being well maintained or with proper signage, and people are taking chances going off-trail to get better looks."
Havel said the state park's trails are marked and have directional arrows, and there are several courtesy signs within the Samuel H. Boardman corridor specifically stating, "For your safety and to protect vegetation, stay on designed trails."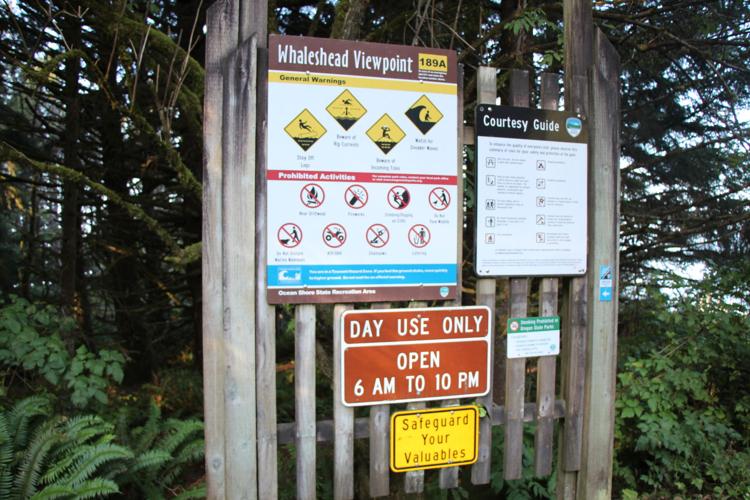 Within the Boardman corridor, the signs are posted at Lone Ranch, Cape Ferrelo, House Rock, Whaleshead Viewpoint and Beach, Indian Sands and Arch Rock.
The beach access signs contain a group of universal symbols and messages customized to that specific access point. "They don't detail every hazard," Havel said. "They highlight a few of the most-common-encountered ones."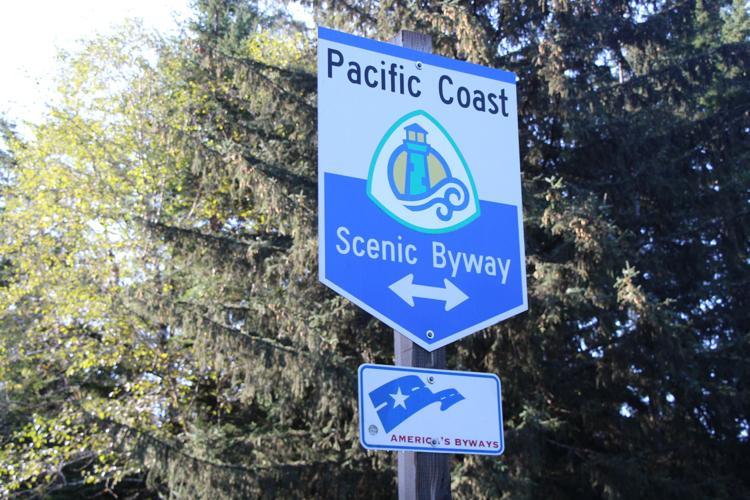 The Oregon State Parks Department has an active project to update coastal trail signs so they are clearer and more visible, said Havel. The department also is redoing the Samuel H. Boardman brochure to alert hikers about steep terrain, trail closures and sections where hikers will need to walk on the highway.
"When we have guided interpretive hikes, we provide a safety message at the beginning and explain the reasons why we ask our visitors to stay on-trail," he said.