The Brookings-Harbor Rotary Club's 6th Annual Raining Cats & Dogs fundraiser is scheduled from 11 a.m. to 3 p.m. Saturday, Sept. 28 at the Port of Brookings-Harbor kite field.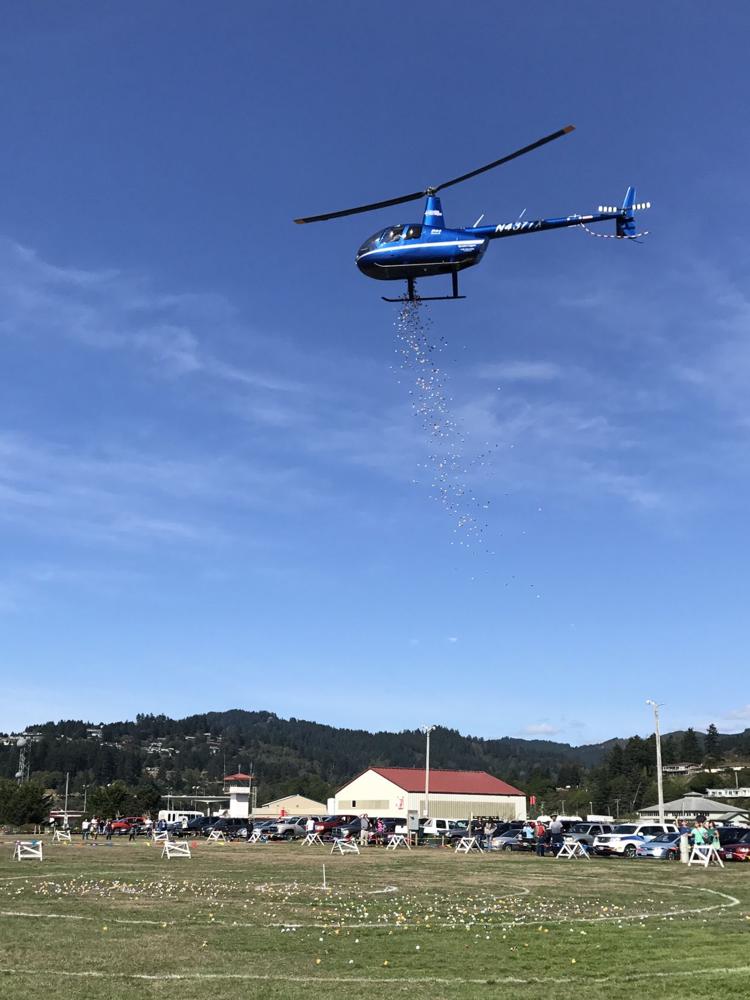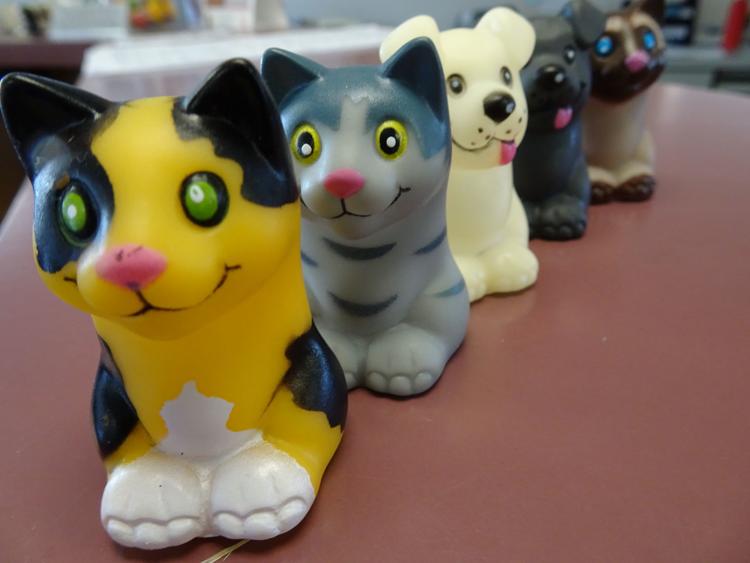 Up to 5,000 "adopted" rubber cats and dogs will be dropped at 2 p.m. from a helicopter onto a target painted on the field. The rubber cat or dog dropped closest to the target will win a grand prize of $5,000. The helicopter will be donated and flown by Dan Brattain of Cal-Ore Life Flight.
More than $6,000 in remaining prizes will be awarded in order of value and by order of the rubber cats or dogs dropped closest to the target pin. Any adoption sold has an equal chance of being the grand-prize winner. Winners do not need to be present to win.
The fundraiser has collected more than $80,000 for local Rotary community projects, including water-safety lessons for third-graders, shoe vouchers for students, scholarships for high school graduates, and financial support for community kitchens, food banks and school pantries.
This year partners include Calvin E. Murphy Det. 578 Marine Corp League, Seaview Residents Council, the Brookings-Harbor High School cheerleaders, Newspapers in Education, Soroptimists, Cub Scouts and the high school's London Kids Group.
The public was able to purchase adoptions of rubber cats and dogs at $5 each from Rotarians or from the Rotary partners. Individual partner groups also sold adoptions in various local stores until Sept. 27.
The family-friendly event also features Game Alley, sponsored by Rogue Credit Union, with free games for children that range from a bounce house to bowling to bean bag tossing, face painting and more.
View the online version of the 2019 Raining Cats and Dogs event guide attached.