Brookings resident Tony Parrish has a passion for model railroads.
He and fellow members of the Stout Mountain Railroad Club have been laying track and displaying a wide range of model railroads for the past 12 years.
"We began at Stout Park with a layout as a garden improvement at the park," he said. "It took us about a year and a half to complete that model railroad. Since then, we've run the railroad on special occasions."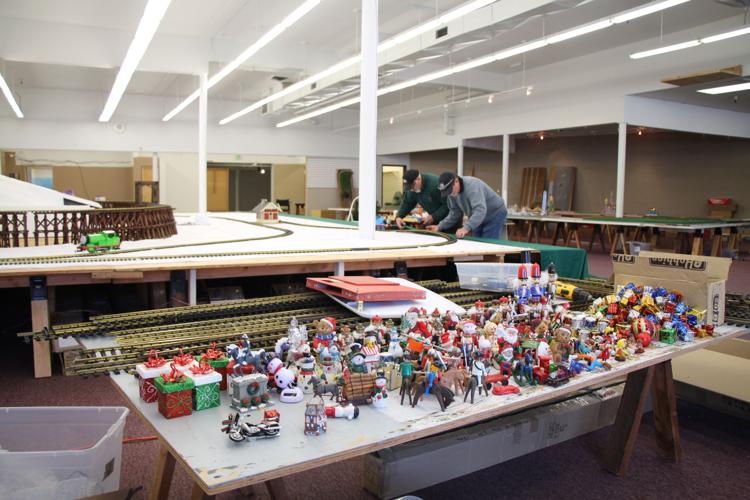 The club also builds a changing-theme model railroad each Christmas holiday at the Brookings-Harbor Shopping Center. This year's theme is Around the World by Train, open to the public beginning Saturday.
"The shopping center is very generous and gives us space for the display," he said. "The merchants enjoy it as well, because it helps attract customers to the shopping center."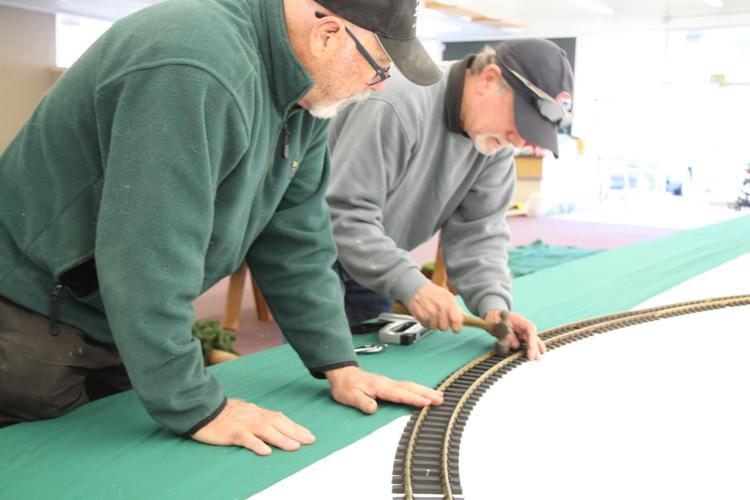 Parrish, who works full time as a facilities assistant at the Chetco Community Library, said that while he enjoys creating the model railroads each holiday, it can be quite challenging. "It is very stressful, because it's a challenge to come up with a different theme each year and make it all work," he said.
"But that's what I like the most. It is fun and most people don't see the stuff we don't finish."
Parrish said the model railroads are an attraction that brings people back to the displays year after year. "We've seen kids grow up as they come and go to our events," he said. "And many people grew up with the Lionel Trains and the television series 'Thomas and Friends,' which are big draws to our displays."
Many of the model trains and other items used for the Christmas displays are donated to the club. "We have vintage railroad engines and cars, and ones that might be broken, which we try to fix and reuse," Parrish said.
"We have a ton of stuff, including enough plywood to build a house. We even have recycled doors that we used to build the display… So much stuff, we have problems finding storage for it all.
"But we feel obligated to put it on display, because this has become a local tradition."
This year's Stout Mountain Railway Club holiday display can be seen from 1-5 p.m. Dec. 7-24 at the Brookings Harbor Shopping Center, 97900 Shopping Center Ave.