Lots of activity at the Brookings Church of the Nazarene.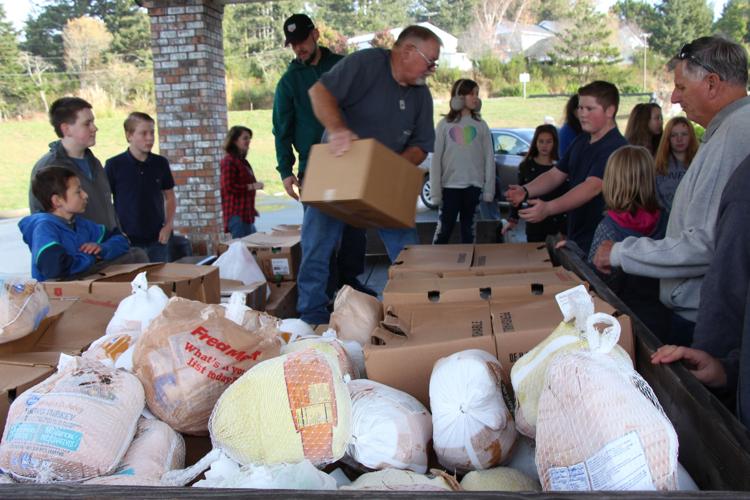 Local youth groups and area adults have joined in the effort to unload and sort food donations for the Brookings Harbor Food Bank's annual Thanksgiving Baskets for the needy.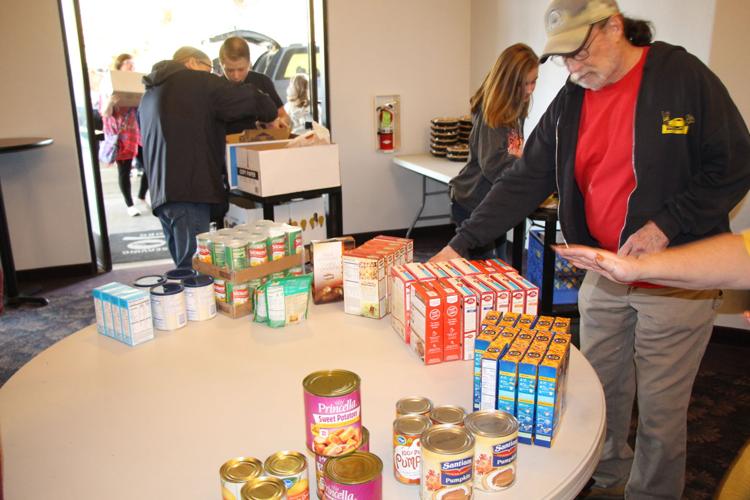 The work began at 9 a.m. today in preparation for local families who have pre-registered to assemble at the church at 1 p.m. to receive the food baskets.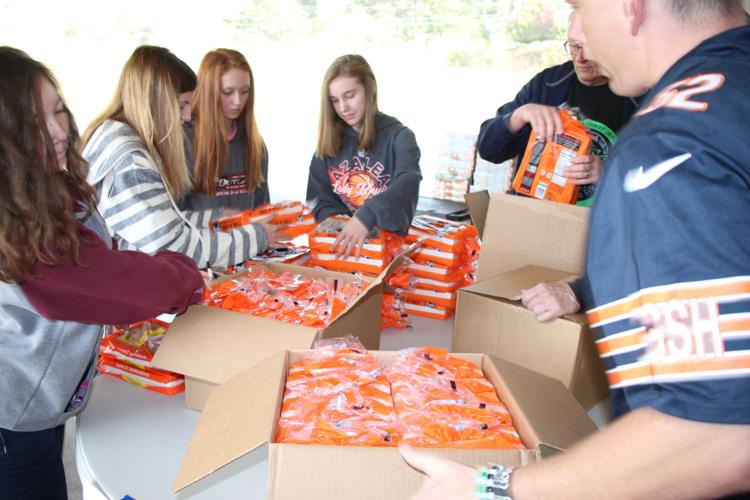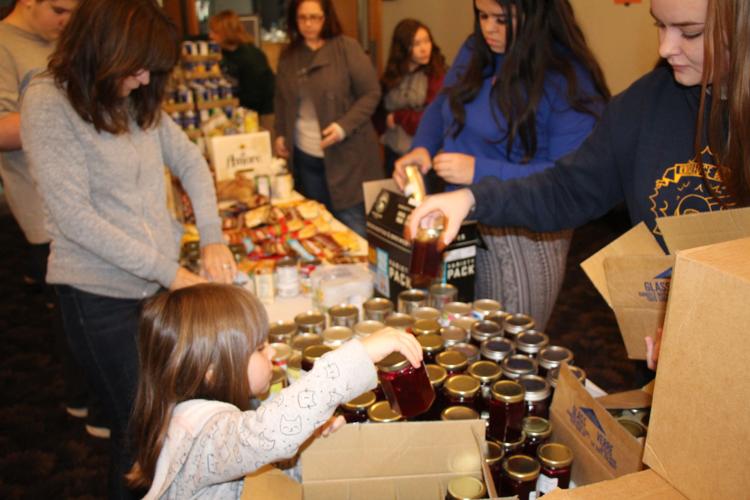 Organizers expect to hand out 200 of the holiday food baskets.