A giant spooktacular spider has climbed aboard the Goodwill store at 890 Chetco Ave. in Brookings.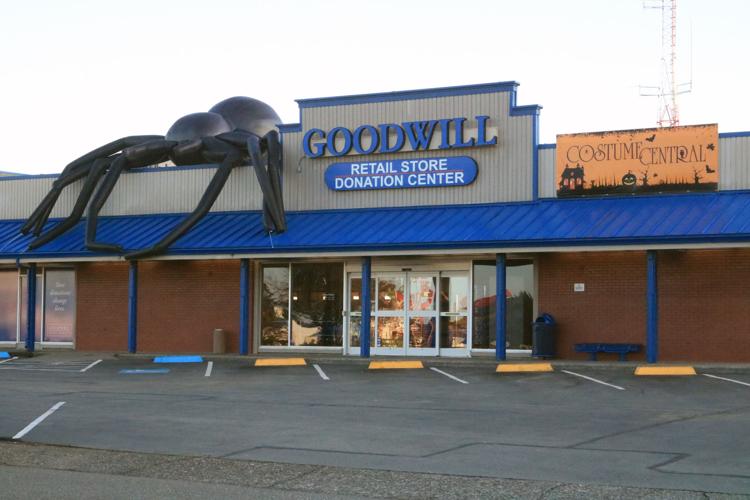 The 33-foot spider sets the scene for Halloween shopping at the thrift retailer, drawing the attention of motorists driving by the store.
"The spider is an eye-catching decoration that provides recognition for our stores to donors and shoppers during this busy fall season," said Goodwill Industries of Lane and South Coast Counties spokesperson Libby Steffen-Schafermeyer.
This is only the second year Goodwill has used the giant spider at its store in Brookings, said Steffen-Schafermeyer. The Brookings store has been open since 2014.
Only five stores of 11 in the Lane-South Coast territory have the giant spiders deployed, she said. They require a bit of maintenance to mount them on the roof and keep them inflated throughout the season.
"People are excited to see the spiders at this time of year," Steffem-Schafermeyer said. "We have one customer who commented that her granddaughter asks to visit the store specifically to see the spider."  
Steffen-Schafermeyer said that whether you have a costume in mind, or you have no idea what to wear for Halloween, Goodwill has you covered. "You can browse the aisles of clothing and get creative with accessories from Goodwill to complete your unique look."
The local thrift store also has an abundance of Halloween and fall season decorations out on the floor, plus more still waiting to be displayed, said a store worker.
For more information, call 541-412-5165.