The Pilot asked candidates vying for state government seats to answer a few questions about their vision and goals for their district. These are the answers submitted by each candidate.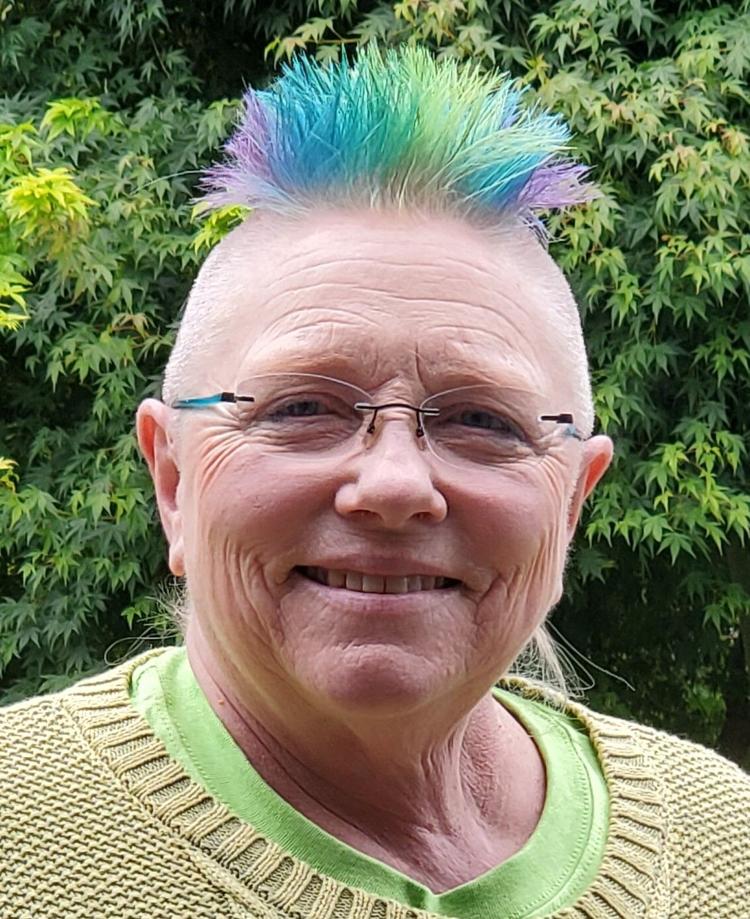 Occupation: Retired from 10+ years establishing and running a successful small business in San Francisco. And from a working life that included raising two children; 20+ years of paralegal work in contracts, business support and development, case digest editing, arts and charitable organization support, domestic violence and disability advocacy; as well as stints as a Merchant Marine, teamster, factory worker, and farmer.

Past political/civic experience: Wherever I have lived, I have taken part in the political activity of the community. Here are some highlights: Report to the Louisiana Governor's Taskforce on the Status of Working Class Women(1976). Litigation against two police forces to compel them to provide equal protection under the law to victims of domestic violence (Louisville, KY, 1989) Appearances and advocacy on behalf of LGBT families to the California Democratic Party Convention (1996) and members of the California legislature (1998-2008). Continuing to advocate for our rights to marriage (1988-2012). Advocacy for appropriate accommodations in public schools and home-based learning for children with learning disablilities (1993-2012).
What do you feel are the most important issues facing the state?
The climate crisis is upon us. Every policy that I may consider and join in crafting will first be viewed through its impact or neutrality in regards to Oregon's response to the climate crisis. The state legislature has not been successful in boldly taking on its climate crisis responsibilities, stymied by the perception that this single most critical issue of our lifetime is a political issue that can be parsed about between parties and politicians. This is an outmoded and dangerous attitude.
How would you try to address those issues?
The Oregon Green New Deal could be the defining employment change of this century. Just Transition to 100% clean fuels and environmentally sound practices in the remaining extractive industries, environmentally sound enhancement of Oregon's natural resources, redistribution of transportation centers, and impacted and malleable employment involved in all of these policy changes will be a part of our lives, or they won't, depending on how successful we are in making them so.
Many voices will be critical in devising Just Transition strategies, including innovation across all sectors of the economy and state governance. Rural economies, socially constructed through combined efforts of rural Oregonians, are integral to the success of the Just Transition envisioned in the Oregon Green New Deal. I will always keep this in mind.
What would you like to accomplish if elected?
Because it touches on every outcome in every challenge before us, I would like to help fellow legislators focus through a climate responsibility lens that will inform sound political decision making in all areas of our work together on behalf of our districts.
I would like to move Oregon towards well managed, equitable HealthCare for All Oregonians, and to take part in science-based decision-making regarding climate resiliency and upsurging a sustainable economy that we welcome, design, and implement. These are tasks the Gen-X and Millennials are well equipped to take on, and will surge forward with, despite the COVID-19 pandemic. I will do my part to hold the policy doors open for their strategies to be thoroughly considered, so we can more than begin the forward movement we are allied around.
I will work to dispel the urban-rural-divide myth, by making sure it is not practiced in state decision making. And I will stay and work until each session is finished, for, at maximum, 2 terms, before I retire (again).
How should the state address the current COVID-19/economic crisis? 

Legislators should consult with their constituents to find what their needs are, then report that information to the governor's office or other agencies involved in the relief efforts, to be certain the relief to the business community is at its maximum possible impact. They need to be following up in their districts to be certain the promised relief has found its way to the folks it is supposed to go to. Legislators should be following best healthcare recommendations themselves, for masking when in public, not touching faces, maintaining social distancing guidelines, washing hands often, self-quarantining if they have been exposed to virus, and setting other examples of best practices for members of the public and for businesses in their districts, especially the ones put in place by the governor. They should be discouraging public gatherings where attendees do not mask or maintain social distance. They should be certain the testing for people in their districts is readily available, easily accessed by everyone, and has a short turn around time. And recovery of economic well being should become focused through the Oregon Green New Deal, with Oregon made, from Oregon timber, food and other agricultural products, ocean and river harvests, hemp products, cannabis products, and any other made-and-sold-by-Oregonians-to-each-other-and-our-neighbors-in-the-western region, a priority re-emplacement of labor, not transportation, as the largest portion of the cost of goods in the state.
What do you feel the relationship should be between state representatives and the public?
State representatives specifically represent the interests of their districts. Involving local people in the decision-formation process is critical, as is forming alliances with people in surrounding districts that share regional sensibility and geographic proximity. Challenges that seem the same may need very different strategies to reach success in different locations. Local expertise is crucial in making informed policy decisions. I will strive for successful coalitions between Oregon neighbors, to stretch the idea of "local" into a regional thought process, to better utilize limited rural resources and connect remote, often weather-isolated populations into a thriving grid of such regions in our state.
The public should have access to state representatives through the mail, telephone, email, and in person wherever feasible. Social media and media access is also an important part of establishing ease and transparency of public access, although representatives should be able to maintain a private life not connected to their public service, which is increasingly challenging given the nature of social media. Representatives should make themselves available in Town Hall meetings with the general public, between every session of the legislature, in person if possible or by video with audience interaction easily accessed if in-person is not possible at the time.