The Pilot asked candidates vying for Curry County government seats to answer a few questions about their vision and goals for the County. These are the answers submitted by each candidate.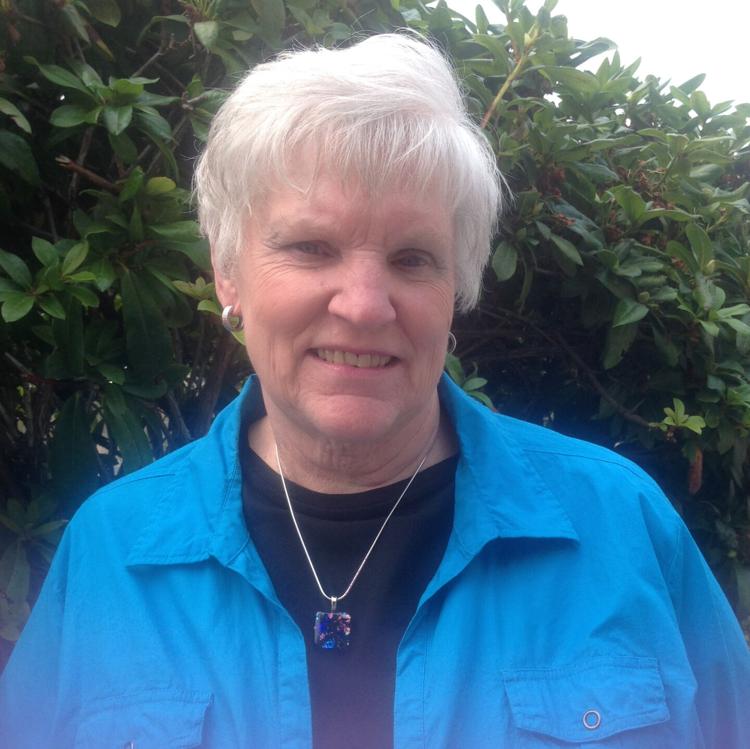 Occupation: Curry County Commissioner and a former Mathematics Teacher in High School and Community College
Past political/civic experience: Commissioner at Port of Brookings-Harbor, Board Member at Brookings-Harbor School District, President of the Board at Cape Ferrelo Fire District, Church and Community Volunteer
What do you feel are the most important issues facing the County?
a. Curry County is in need of a stable source of revenue. In order to help with this problem, the voters approved a Transient Lodging Tax. Currently, 70 percent of this revenue goes towards tourism promotion, 25 percent goes to the Sheriff's Department and 5 percent goes for administration. I was tasked by the Board of Commissioners with doing research on a possible consumption tax. I feel very strongly that any consumption tax should include taxes on nonessential items and no tax on essential items that individuals purchase. We have many visitors coming to our area and they currently do not help in paying for the essential services that are needed in our County such as road maintenance and law enforcement services that include search and rescue needs. We will have to look "outside the box" for solutions because, in my opinion, raising property taxes should not be a successful option. I feel that one of the best solutions would be to stimulate the economy in Curry County in a responsible and thoughtful way. Our County is one of the most beautiful places in the world and many people from all over the world come to enjoy this beauty. One way to capitalize on this would be to encourage and expand the eco-tourism industry here.
b. Curry County has a lot of properties that are "eye sores" and in need of major cleanup and repair. We hired a code enforcement officer and an assistant code officer to help with this endeavor. Our Code Enforcement Department currently has over 1,400 closed or pending cases. It is important that we keep our County safe, clean, and a place where property values will not be diminished by blighted properties that are nearby. There have been abandoned RVs filled with garbage on County roads and the County has been responsible for taking these vehicles to the dump. I was able to negotiate a 20 percent discount from CTR to help defray some of the cost to the County. The County has saved thousands of dollars as a result.
c. Affordable, accessible and quality health care is needed in Curry County. We have many individuals leave our County each year because they are unable to get the services they need. I advocated for a satellite critical access hospital for south Curry County because I felt that it was the best option. I also led the charge in Curry County against Sutter Coast Hospital's exorbitant emergency room charges because their provider did not accept out-of-network insurance rates of pay. As a result patients now going to the Emergency Room at Sutter Coast Hospital pay far less.
What would you like to accomplish if elected? There are several things that I would like to accomplish if elected:
a. I would like to continue working on more stable sources of revenue for the County.
b. As the liaison to the County Parks Department, I would like to see our County Parks expand and improve so that more tourists visit our County and help our economy grow as a result. It is important to note that our Parks Department is currently self-funding.
c. I would continue to look at the best ways to implement more efficient and cost-effective uses of the County's resources. This would include: (1) getting our property tax assessments up-to-date (we are currently 18 years behind and only 6 years of back taxes can be collected); (2) getting all homes in the County properly permitted so that their property taxes are accurately assessed; (3) use up-to-date software in the various departments so that those departments can be more efficient; (4) make sure that replacement costs for equipment are included in the budget so that costly "surprises" can be avoided; and (5) use the newly-implemented strategic plan for the County as our "road map" in making decisions.
How should the County address the current COVID-19/economic crisis?
This is a very difficult issue for the County on two fronts: (1) it is difficult because we have a population that is at higher risk of being infected with COVID-19. Our Public Health Administrator, Sherrie Ward, is working very closely with OHA and other entities to make sure that all cases are traced and reported in the proper manner. We are implementing the guidelines that have been enacted by the Governor's office such as mask requirements and social distancing; and (2) many of the businesses in this County have suffered because of the measures that were taken to slow the spread of COVID-19. The County's economic development department has been reaching out to the small businesses in our County to give them information about low-interest loans that are available during this crisis and making sure that they have the necessary guidelines and equipment (masks) to open their businesses safely.
What do you feel the relationship should be between the County and the public?
Commissioners represent the citizens of Curry County and it is important that they listen to the public and make decisions that are in the best interest of all of the citizens in this County. I think it is VERY important to study all of the pertinent facts about the issues coming before the Board of Commissioners before each meeting, listening to all public comment regarding the issues, and then voting on the issue based on what I feel is in the best interest of residents of our County. I realize that everyone will not always agree with my decisions but the people can be assured that I will always treat all individuals equally under the existing laws and I will be true to my oath to follow the Constitutions of the United States and Oregon.
It is important that County government is transparent. The County is in the process of instituting new software that will allow more public access to financial and other pertinent information.
I have not taken donations for my campaign so none of my decisions will be influenced by special interest groups or individuals.