The Pilot asked candidates vying for Curry County government seats to answer a few questions about their vision and goals for the County. These are the answers submitted by each candidate.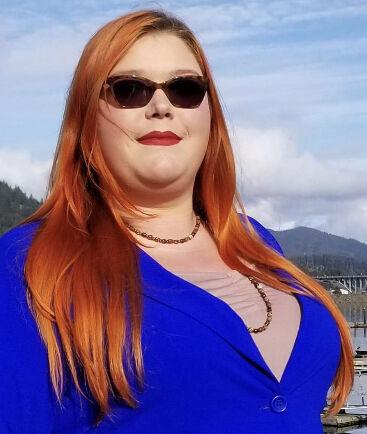 Years in the area: Permanent resident for the last 4 years, with family ties in the community going back decades.

Occupation: Outreach Office Manager, Bay Area Enterprises
Past political/civic experience: I currently work for a local non-profit that helps persons with disabilities find and maintain meaningful employment. Previously I worked for the Oregon Department of Human Services-Aging and People with Disabilities to create the Transition/Diversion Program in Curry County serving our most at-risk seniors. I served as the elected Chair for SEIU 503 representing Coos and Curry Counties, not only did I represent local DHS staff, I was also elected to the bargaining team for the Statewide contract that covers all represented staff working in the state of Oregon. 


What inspired you to run?
I was elected to a position that afforded me the opportunity to travel to Salem and advocate for the needs of rural state employees. During that time, it became clear to me to make a true impact in my community I would need to focus on a more localized level. Although I was not charged with representing County Employees, I was made aware of issues within the county that were unaddressed. Curry County is not dissimilar from our Federal Government in that it has many elected officials that have governed unopposed for decades.
I believe that everyone deserves a choice in representation so I decided to run, if for no other reason to give the citizens of Curry an option. I am dismayed by the lack of candidate choices presented on the ballot. I have actively tried to find solutions and the only solution I had was to add my name is a small attempt to provide a choice. I believe that as an honorable and transparent Clerk I would be an asset to the county elected team.
I am inspired by the generations of amazing women who came before me that knew we needed to have a voice. This year commemorates the 100-year anniversary of the passage of the nineteenth amendment, which guaranteed the right of women to vote.  It is in honor of the women that came before me to not only exercise my right to vote, but to run for the office that is entrusted with coordinating and conducting elections throughout the county in an effort to provide that choice I would like to see in governance.
What do you feel are the most important issues facing the county?
Curry County has experienced multiple devastating economic events in the last few years from the Chetco Bar Fire, to the 101 washout, and now COVID. We cannot survive as a tourist economy when tourism can be heavily impacted at any time. We need to recruit for different revenue streams and economic sustainability while diversifying the county to be less reliant on inconsistent revenue sources.
As a Gerontologist I have concerns that we have hindered our citizens in ease of access to changing policy and procedure enacted at the state and federal level. Partnership between county departments is critical for our citizens. I would like to see fruitful collaboration with departments like Assessor, Board of Commissioners, Community Development and the State to cultivate a program where building and sustaining a livelihood isn't a bared by inefficient processes. Like many counties we face a housing shortage that disproportionately affects our workforce and creates barriers to recruiting and retaining a solid workforce capable of providing the services we need. I believe it is imperative that we use all our resources collaboratively to create a sustainable future for the county.
How would you try to address those issues?
Many issues facing our county cannot be solved by one person, rather I believe we need to work towards collaborative efforts that engage many community partnerships working towards common goals. I have been a part of the housing task force for some time. It is a great example of a collaboration of many people coming together to find solutions to a common problem. I have developed and implemented two different programs in the community and have learned from those experiences that buy-in from the community is a requirement to success.
As I networked throughout the County, I often found visitors voicing frustrations with wanting to marry and bring family in for the celebration, only to be denied resource from the Clerk's office. Working with Economic Development and county partners, I would help build a sustainable event program that would bring significant visitor dollars while allowing others to share in the beauty that we get to call home. Implementing changes can be a costly process as the Clerk's office is already heavily reliant on the general fund, I will use my background in grant writing to seek out opportunities to help develop more accessible programs without burdening the taxpayers in the process.
What would you like to accomplish if elected?
I would like to see greater transparency in budgets and services provided, understanding staff needs for adequate supportive training services, improve upon employee retention and building capacity in the effort to more efficiently budget for a department that is not self-sustained. I would support implementing technology programs that would give citizens easier and efficient access to data. I would support outreach to the community to assist in understanding the ORSs and what they can expect from an elected official. I would  pursue grant funding that would reduce the Clerk's office dependency on the general fund and help explore ways to capitalize on the possibilities of revenue generation within the office.
I would like to see greater transparency with the public; elections are a time to pay attention. Elected officials should be held accountable for providing updated and accurate information in a timely manner. I would be more active with the citizens in making sure they know what is going on throughout the elections process. The people elect officials to lead; any good leader knows that the mark of success is measured by the ability to ensure everyone they represent is equally accounted for.

What do you feel the relationship should be between county departments and the public?
The relationship should be that of trust and engagement in the decision-making process. The public should expect that an elected official will represent their needs while maintaining compliance of law. County departments should have a countywide plan for transparency in communicating changes that affect the public. This really should start at the top with the Board of Commissioners and Elected setting a precedence and example for department heads and in turn, other jurisdictions.
The public expects government on every level to work together, collaborate, and streamline for efficiencies, cost saving measures, and planning for the future based on data and research. Government is established to work for the people and should make every possible effort to represent the needs of the collective. Individual departments are created to specialize in their given duties and find the most prudent and fiscally responsible ways to serve the public. Together they should ensure a cohesive and sustainable future for the county.