A window at the office of the Curry County Democratic Party in Brookings was smashed over the weekend, according to party officials.
It's not the first time the office has been vandalized, and party officials are asking for the community's support in avoiding another destructive period like in 2014, when windows at the office were damaged four times.
"This is the sixth time since 2012 our windows have been violently smashed and, so far, nobody has been charged," party spokesperson Lisa Neher wrote in a statement. "We hope this kind of senseless violence and vandalism gets the attention of our elected officials."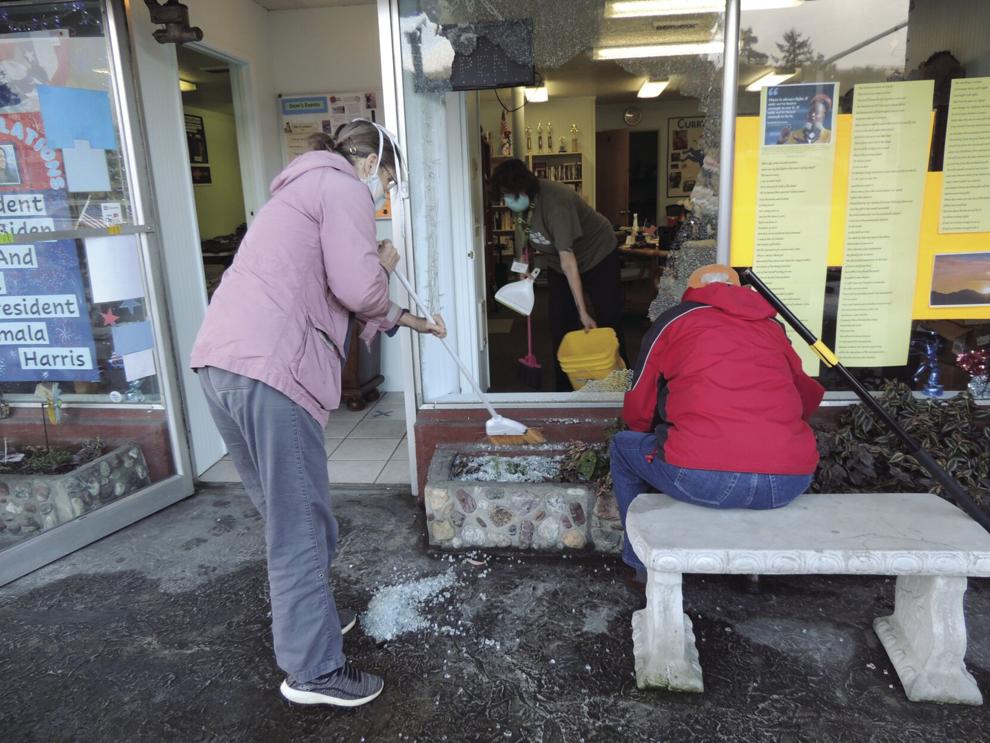 Images of the vandalism show the window almost completely smashed. No projectiles have been found inside the building, and party officials have reported the information to police.
Still, party members aren't confident any charges will result from the incident. Party Treasurer Teresa Lawson said no one had been charged for five previous incidents at the office, but she is hopeful the rise of security cameras and social media will help bring more evidence this time.
The office's security camera caught footage before and after the incident, which took place between 5:15 and 5:30 p.m. Feb. 12, but not during it. Some footage shows a group of people walking by the office a few minutes before the incident, glancing at the office and using an expletive toward President Joe Biden.
At the time of the incident, a poster celebrating Black History Month was on display on the impacted window, which the party speculated could have been a reason the window was targeted.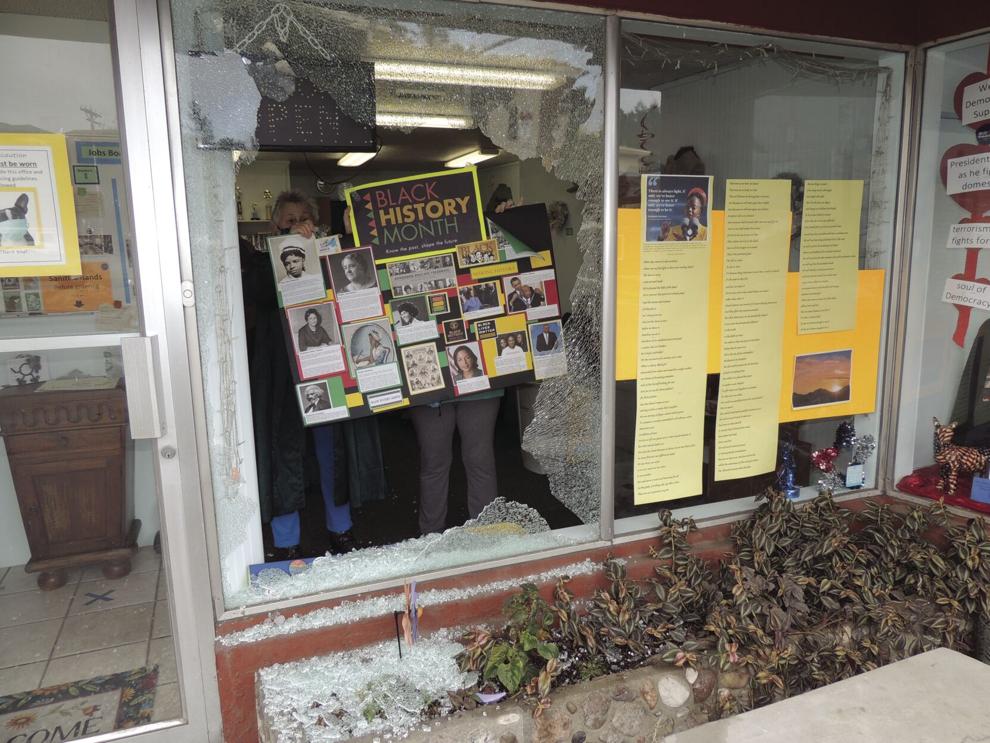 This month's vandalism was the first incident at the office since 2014, but Lawson and Neher said political tensions have been high in recent months.
"Preceding the election there was a lot of hostility," Neher said. "So yeah, we've seen some hostility. And I don't think the impeachment helped them at all."
Still, the party is planning to keep its doors open on Chetco Avenue, even without an election on the immediate horizon, as it has been for several years.
The party has received over $1,000 in donations to make repairs and keep the office open.
"Because we have to make a stand against that," Neher said of the hostility toward the party's office.
According to Lawson, the visibility of the party's office is important to making Democrats and like-minded community members feel like they're not alone in their beliefs.
"We feel like it's really important," Lawson said. "As long as we can, we feel like it's important to be here."
The party has posted some surveillance footage of the time around the incident on its Facebook page at www.facebook.com/CurryDems/, and is asking neighbors and others for any additional footage or information they have.