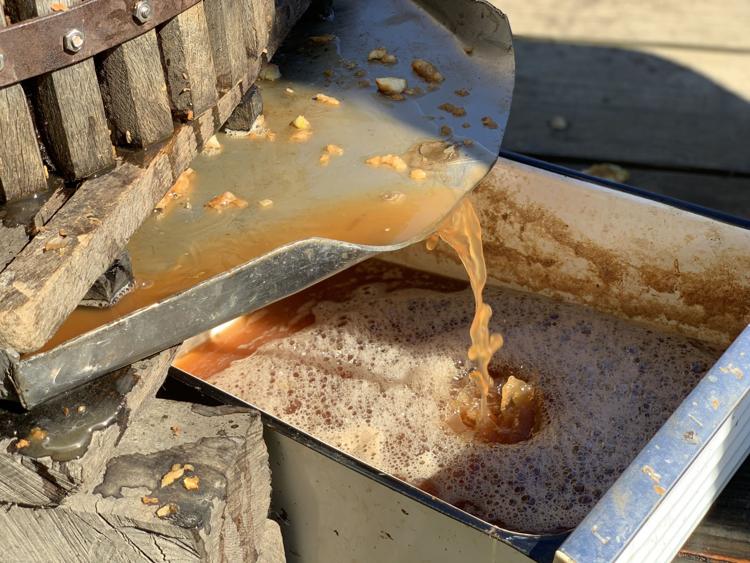 Apples will soon meet their destiny when they're turned into cider during the Chetco Valley Historical Society Museum's annual fundraiser Oct. 13 from 1-4 p.m.
Board member Patty McVay thinks this may be the 25th year they've held the event, which was started by her mother-in-law. It's now the museum's biggest fundraiser of the year and drew 250 to 300 people last year, she said.
The venerable event is itself an historic reenactment dating back to the earliest pioneer days in this country. Apples were an important food crop for pioneers. In fact, apple saplings and seeds were listed on ship manifests when colonists traveled to America from Europe.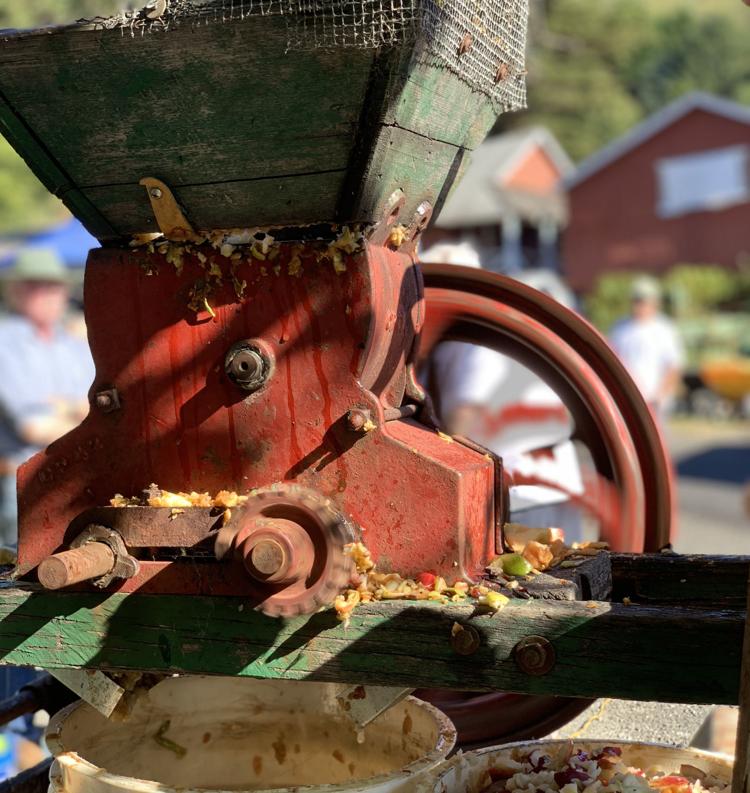 Columbia Distributing's folklore history of hard cider tells of a cider press being on the Pilgrims' ship, the Mayflower, in 1620. According to legend, as reported on Wikipedia, the ship was caught in a storm and a beam cracked so badly that the crew considered turning back to England. "'The great iron screw,' taken from a cider press, helped brace the beam to keep the ship from breaking up."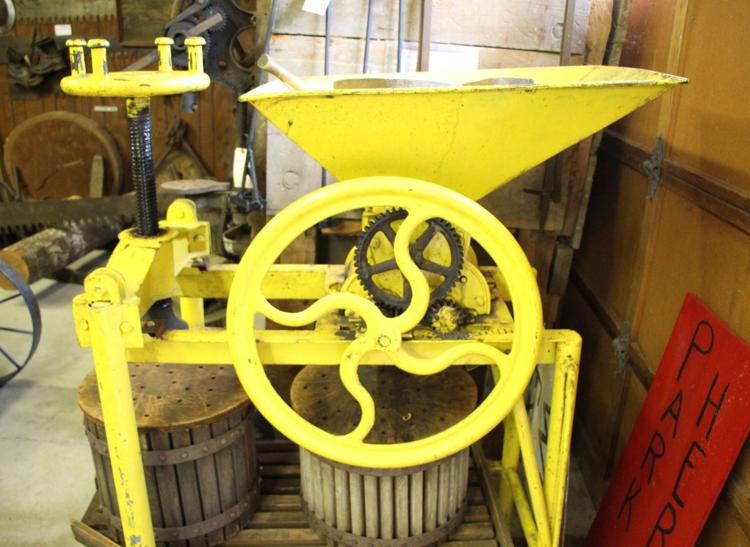 Did pioneers really love apple juice that much, or was there another reason apples and cider were so important that settlers brought the fruit and presses everywhere they went? Most 17th- and 18th-century emigrants to America drank cider because water sources were often of dubious quality in their home country of England.
Hard cider was so common in early New England that children were served it with breakfast. Some early New England orchard towns produced as much as 3,000 barrels of hard cider per year.
Remember Johnny Appleseed? The seeds he legendarily scattered across the country were for cider apples because he collected the apple seeds for free from cider mills.
In the good ol' days, at the end of the growing season pioneers placed apples in barrels for cold storage over the winter - and also pressed the fruit into juice, then fermented it in barrels to preserve the beverage for storage.
Southern Oregon is fortunate to have pristine waters, so it's unlikely cider was a replacement for water here, according to McVay. However, not everyone had a cider press, so pressing apples and making cider traditionally was a community or family social event, much like quilting, she said.
"Apples grow very well here," McVay said. "A wide variety of apples are brought to the event, including Transparents, Kings, McIntosh, Gravensteins, Honey Crisp, Granny Smith, Golden and Red Delicious."
Pressing apples is certainly a physical activity, requiring participation by the entire family, including the men. For that reason, the museum's "Cider on Sunday" event is strategically placed on the calendar for the weekend after the opening of hunting season – traditionally, the second Sunday in October.
The museum, at 15461 Museum Rd. in Harbor, has three apple presses prepped for the event, and is working on adding a fourth. The McVay family's press is located year-round at the museum. Pioneer descendants Keith and Elaine Smith and Glenn Garvin bring two other presses to use for the occasion. Garvin added a motor to his press to make the work easier.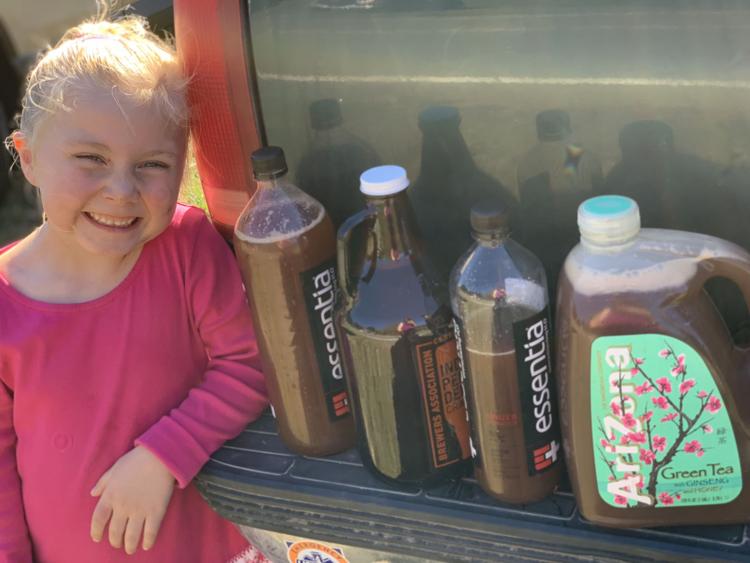 Participants can bring up to 10 gallons of their own apples to be pressed, and should bring at least two clean, one-gallon jugs for the juice. The amount of juice rendered will vary according to the apple variety and the moisture content.
"If you don't have apples of your own, often boxes of apples show up before the event, available for pressing," McVay said. An old apple tree at the museum is currently weeping with an abundance of apples.
"The apples must be clean, washed, and if they are large, cut in halves or smaller quarters," museum board member Julie Payne said.
But cider making isn't the only activity that day. The pie-baking contest is highly competitive for bragging rights, with two divisions, one for youths up to 18 years old, another for adults 19 and older. Prizes are awarded for the top three pies in each division.
After judging, the pies are sold by the slice and served with ice cream.
Another prized tradition at the event are homemade apple fritters made by the Boardman family.
A bake sale and a large raffle tub will round out the activities.
For more information, call 541-469-5650 or 541-469-3144.