Weighing the risks vs. the rewards
Zoom meetings, telecommuting and online school are now the daily struggle with internet speeds resembling molasses in January on a jammed internet superhighway. High-speed internet has gone beyond being just a good idea for entertainment to becoming an essential tool for work and school.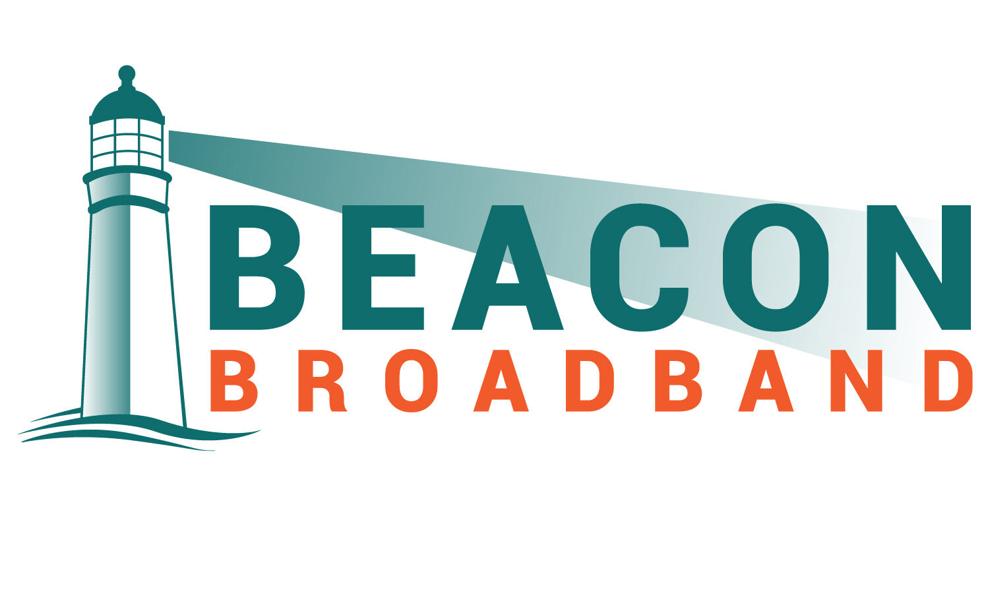 Last March in a story by The Pilot, Coos-Curry Electric Co-op (CCEC) announced plans to explore installation of a fiber optic network to provide high-speed internet to all CCEC members. Fast forward to today and they are now taking names, deposits and commitments for their future products with a nearer timeline on the horizon for serving their first group of customers by mid-April 2021. For many southern Oregon coastal residents the new service would be welcome — the sooner the better.
CCEC first began exploring interest amongst its co-op members with a December 2018 survey. While the company isn't willing to publish the survey, Jacob Knudsen, Marketing and Membership Services Manager shared that "17 percent of CCEC members do not have access to the internet at their homes and another 15 percent are critically underserved. Additionally, nearly 60 percent of members indicated they are likely or very likely to subscribe to broadband service if offered by CCEC."
Beacon Broadband, a for-profit subsidiary of CCEC, was incorporated this past June. In September, a webpage with a low-key rollout emerged on CCEC's website announcing the new subsidiary. "Accessing twenty-first-century digital services such as telemedicine, remote telecommuting, and distance learning can be challenging, given the current bandwidth constraints in much of CCEC's service territory," according to the website. "CCEC's Beacon Broadband project is intended to solve this problem by bringing the high-speed fiber experience where no one else will go."
The Beacon Broadband webpage provides suggested pricing, describes internet plans, plus TV and phone services. Internet costs range from $55 per month for the most basic internet service plan to $130 per month for their 1 Gigabit service. Optional TV packages and phone service are additional. The FAQ section of the website discusses in depth the potential rewards as well as risks.
The website also asks those who are interested in the service to pre-register. The registration fee of $50 is a modest request of earnest money that will help the company gauge the degree of commitment and interest in the project. It is actually a deposit that will double in value as a bill credit once the services are available in the subscriber's area.
Curry County does not currently have any fiber optic networks. The experience of a fiber optic network is like night and day compared to cable, satellite and cellular network services. Imagine being able to download a high-definition, full feature-length, broadcast-quality movie in a matter of seconds instead of hours. It can be that fast, as in up to 100 times as fast as your current service.
Having high speed broadband available would not only improve daily life in our "new normal" but could even attract high-tech companies and good paying jobs to replace timber and fishing jobs that have diminished over the last decade or two. That outcome could allow grown children to remain in their communities with living wage jobs instead of taking flight to the bigger world to make their fortunes.
CCEC views the broadband project to be as important to our rural communities as the Rural Electrification Project. "Needless to say, we are very excited about the benefits high-quality reasonably priced broadband will bring to our communities," Knudsen said. "I personally feel this is as important as bringing electricity to underserved rural communities was 80 years ago."
Every big project inherently contains risks that go along with rewards. To explore some of the questions people in the community need to consider, we asked CCEC a few questions. Here are the questions, and replies from Knudsen.
Q: Has preregistration on the Beacon website provided any indication of how the project is being received now that people are being asked to provide "earnest money" to back up their support?
A: People seem to be very interested in the project and we have exceeded our early benchmarks for preregistration. Despite a soft rollout of the preregistration program, we are excited about the number of registrants and the grassroots efforts by community members to help spread the word.
Q: Where has Beacon Broadband planned to begin deployment or building the broadband project?
A: The Beacon Broadband project is in the early stages of development. CCEC has applied for federal funding and will know the status of that request by the end of the year. Once funding is secured, detailed engineering will begin and building the network will follow. Beacon Broadband will use a rolling design and build process in which some areas will be built before other areas are designed. Our current timeline is to provide service to the first group of customers by mid-2021 and the network completely built by 2025.
Q: What is the basis for building to begin in a chosen area? Will it be based on the number and density of CCEC members living in the area before project building begins?
A: Many factors contribute to deciding which areas Beacon Broadband will build first. Some of the key drivers include the layout of the network, the cost to build network segments, and the interest shown by communities through pre-registrations.
Q: Would non-CCEC members possibly get Broadband before all CCEC members are served?
A: Beacon Broadband will be serving customers outside of the CCEC service territory where it makes economic sense. Some non-CCEC members may receive service before it is available to all CCEC members. The network will be built following a deployment plan designed to achieve the highest chance of success.
Q: While I'm excited about possibly getting Broadband, I don't live in a densely populated area and my address is 5 miles from U.S. Highway 101. Previously, I lived less than a half-mile from a DSL line, which the provider would not extend even that very short distance because the farms were too far apart for it to pay off. Is it possible my address may be low on the priority list? or possibly the never list?
A: Beacon Broadband will make service available to every person in the designated service area who wishes to subscribe to service. We plan to have the network built in its entirety by 2025.
Q: When we spoke last spring, Mr. Bischoff, General Manager and CEO, indicated that CCEC planned to make fiber broadband available to every single CCEC customer. Has this changed, especially since the company is now for profit?
A: The initial goal of bringing fiber to the premise of every CCEC customer, who wishes to subscribe, has not changed - this goal is a fundamental cornerstone of the project.
Q: I was a little surprised to see that the Broadband business model is "for profit" and not as a cooperative. My earlier perception of it as a cooperative venture led me to believe services would be covered more or less at cost, which would certainly advantage CCEC over competitors. What happens to the profit (or loss) and how does that affect CCEC members?
A: Our planning process involved examining several possible organizational structures ranging from being a division of CCEC to a fully independent and investor-owned company. All organizational structures had pros and cons. We found that the wholly-owned, for-profit subsidiary structure aligned best with CCEC's goals, provided the best opportunity for providing services and for receiving state and federal funds, and offered the greatest regulatory flexibility. As a wholly-owned subsidiary of CCEC, any profit (or loss) passes through to CCEC. The commitment to service those that other internet service providers choose not to demonstrates Beacon Broadband's focus on community benefit over profit margins.
Q: What is the total expected cost of the Beacon Broadband Project?
A: The total cost of the project is expected not to exceed $64 million.
Q: The project description says that you will be seeking grant funding but also apply for loan funding. How much of the cost is expected/hoped to be received in federal and state funds?
A: We are not in a position to provide details on the federal funds we are pursuing or the mix of federal, state, and loan funds we hope to achieve. We are participating in a Federal Communications Commission process that provides federal subsidies that will cover a portion of the costs of bringing high-speed broadband services to areas in need of such services. We may also participate in programs offered by the Department of Agriculture's Rural Development Service, The Department of Commerce's Economic Development Administration, and other federal programs. We also look forward to the further development of opportunities that should be made available through the expansion of Oregon's broadband fund approved this year.
Q: Will you be applying for any nongovernmental grant funding?
A: We may apply for nongovernmental grant funding; however, we are very careful of the other uses of these funds. Many nongovernmental foundations provide funding to critical social services programs throughout southwest Oregon. We want to ensure we do not draw funds from these programs to support our project.
Q: How much would be paid for with a loan? the anticipated dollar amount of the loan? Worst or best-case scenarios?
A: All of the projects costs not covered by grant funds will be covered by loans. Because of the 10-year subsidy payment model of the primary federal program we are working with, we may have to borrow up to $60 million.
Q: Would there be financial investors with a stake or interest in having broadband?
A: Beacon Broadband will be wholly owned by CCEC; we will not solicit other financial investors.
Q: What is the security for the loan?
A: CCEC has the borrowing capacity and relationship to lending institutions necessary to secure the loans needed.
Q: If the project fails, who will be responsible for the loan?
A: The project is backed by a business plan that uses very conservative assumptions regarding the number of subscribers and worst-case scenarios for construction costs. In the unlikely event the project fails, CCEC will be responsible for the unrecovered costs after the network assets are sold.
Q: Is it possible the loan might compromise CCEC's ability to handle an emergency for its electric services by compromising the coop's borrowing ability?
A: CCEC is in a very healthy financial position. CCEC's board has directed that the broadband project not jeopardize CCEC's ability to respond to an emergency. Despite the decrease in equity as money is borrowed to build the fiber network, CCEC will still have sufficient borrowing capacity to respond to an emergency.
Q: What are the financial goals of Beacon Broadband within the first year of deployment?
A: The network will be deployed in a manner that allows us to connect subscribers as soon as possible so Beacon Broadband can start covering its loan payments.
Q: If the goal is to be a self-sustaining for-profit subsidiary of CCEC, how long will it take and how many CCEC members would need to become subscribers (average between 100mbps-1GB)?
A: The timeline to achieve self-sustaining revenues depends largely on the amount of subsidy funding we receive from the primary federal program we have applied to and how fast we are able to build the network and connect subscribers. We have based our business plan on fairly conservative assumptions (that is, lower take rates and higher construction costs than we hope for or expect) We expect the broadband project to be self-sustaining by the fourth year of the project.
Visit www.ccec.coop/beacon-broadband to learn more and pre-register or sign up for email notifications about progress.