A very large presidential campaign sign was replaced with a much smaller one over the past weekend. The sign was located on private property along U.S. Highway 101 just north of the Chetco River Bridge.
Proponents of the sign on social media cited private property and constitutional rights, while opponents claimed that highway regulations prohibited the sign.
Oregon Department of Transportation's spokesperson Dan Latham confirmed that there are statutes and rules that regulate signs along the highway.
"U.S. Highway 101 is a scenic byway, which prohibits any new outdoor advertising signs being built," he said. "Generally, this means anything large like a billboard. Small signs are sometimes allowed, as long as they meet certain criteria under ORS 377.735. A temporary variance allows for a sign size of 32 square feet maximum, provided there is no compensation between the parties."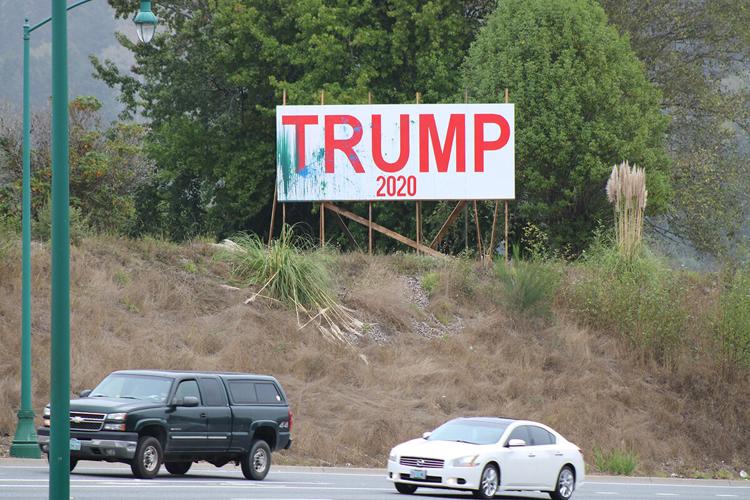 The very large sign consisted of 5 sheets of plywood, each about 32 square feet, or 4 feet by 8 feet. "A sign consisting of five sheets would be a total of 160 square feet," Latham said. "So the sign is probably five times the legal size."
ODOT staff reached out to the property owner and forwarded him an application for a temporary variance. By Monday morning, Sept. 28, a new, legally compliant sign replaced the billboard.