Curry County is known for its abundance of wildlife, including wild turkeys.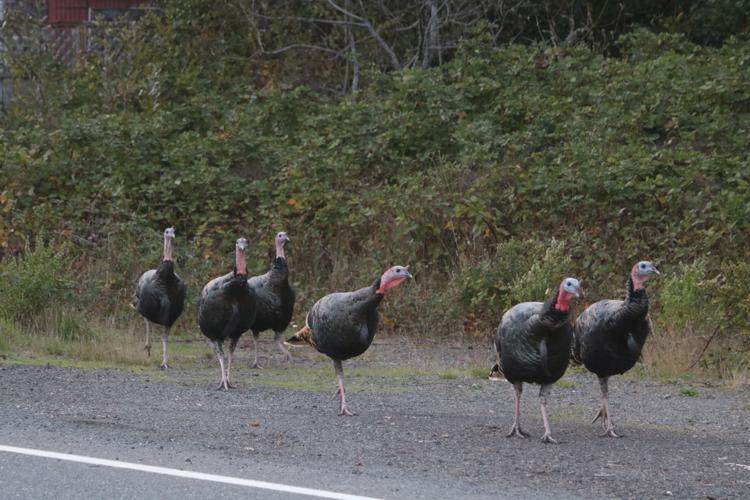 So it shouldn't be surprising to spot the turkeys running from here to there. But it might be an unusual sight to see a rafter of Curry turkeys gathered around the mail boxes on North Bank Rogue River Road.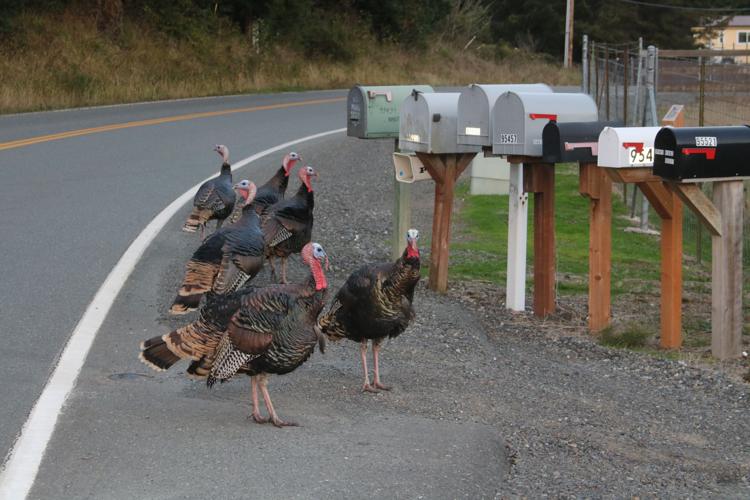 One might wonder if they are expecting an invitation to Thanksgiving dinner.
Locals say the turkeys also are frequent visitors to a nearby tavern, where they take advantage of food scattered outside around the business for resident chickens.