The monarch butterfly's migration annually passes through Brookings, where for the second year the beautiful orange butterflies will be celebrated with a festival.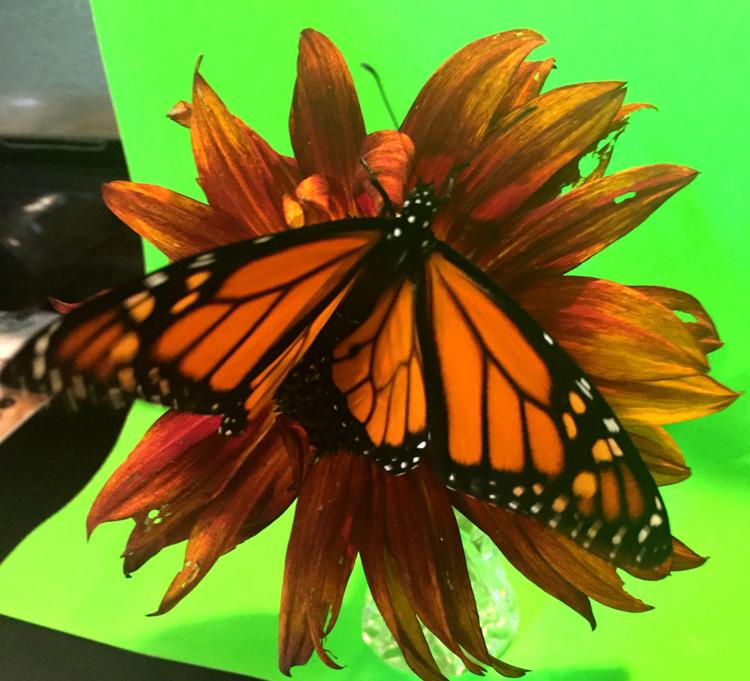 The celebration is planned for 11 a.m.-4 p.m. this Saturday in Azalea Park's lower level by the bandshell, at 640 Old County Rd.
Events will include education about monarch conservation and pollinator-friendly gardening, crafts for children, a science area, live butterflies for release, and the promotion of Brookings as Oregon's first Monarch City USA.
The Monarch Cities website says nearly a billion of the butterflies have vanished since 1990. Communities such as Brookings "directly help the monarch butterfly recover by encouraging and planting milkweed and nectar plants within their boundaries." The plants provide monarchs with "stepping stones" as stopovers on their migration journeys.
Restoring their populations is critical because monarchs are important pollinators for plants grown as food around the world. Monarchs, along with other pollinators, reportedly are responsible for the reproduction of 90% of the world's flowering plants, according to the Master Gardeners organization in Curry County.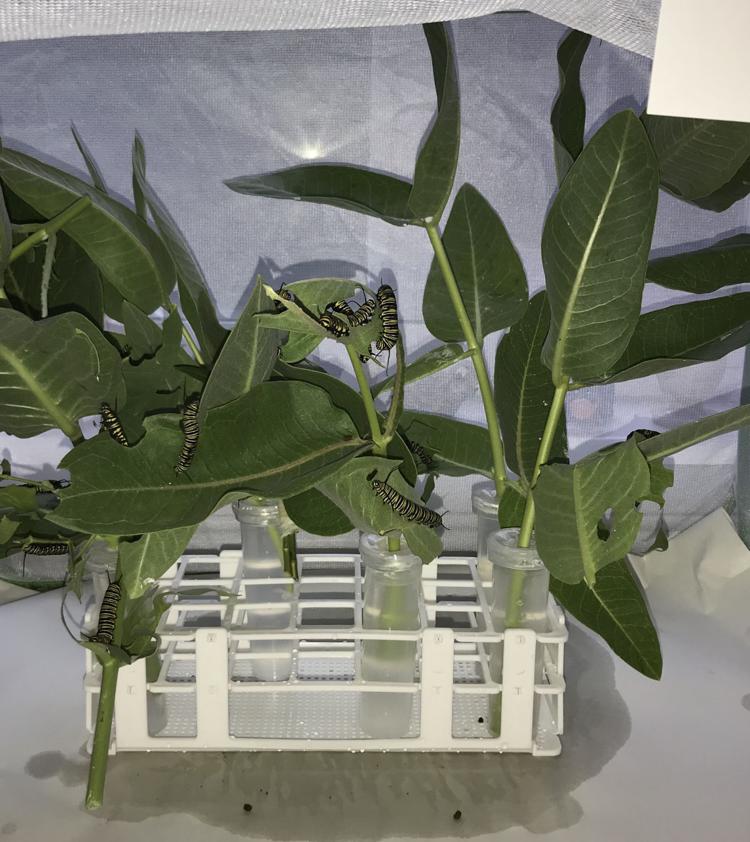 When it comes to favorite foods for monarch butterflies, local advocate Dennis Triglia said it's milkweed. "During the two weeks the monarchs spend as caterpillars, they eat so much milkweed, it's the equivalent of a newborn baby eating 1,400 pounds of formula," said Triglia, who's a member of the Brookings Oregon Monarch Advocates (BOMA).
He grows seven different species of milkweed in a 100-square-foot plot to feed the monarch butterflies he raises, tags and releases each year. The tags include information about each butterfly, which is reported to Dr. David James, a Washington state entomologist who is studying the western monarch migration.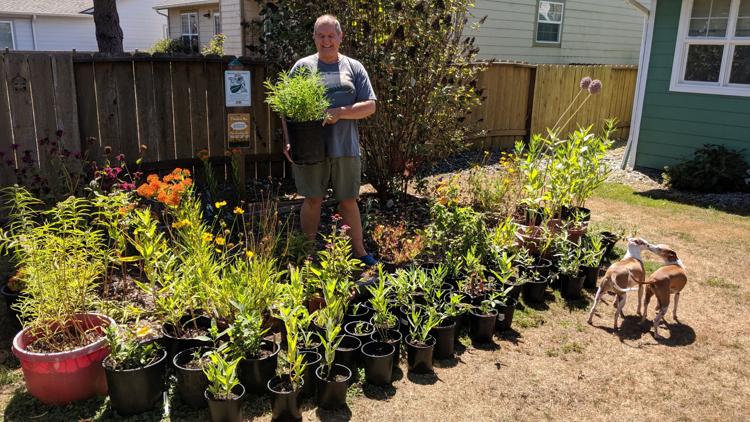 "There are 15 to 20 people in Brookings who know how to do this (project)," Triglia said. "How a little worm can become a beautiful butterfly is just amazing.
"Brookings has become a significant place for the butterfly's migration," he said. "Brookings could actually become an overwintering site for the butterflies."
Added Triglia, "BOMA member Holly Beyer's garden attracted a female monarch named Ovaltine that laid 600 eggs and started the current 'eggsplosion' in Brookings. Ovaltine's children are breeding and we are now raising a super-generation of monarchs - the one that will migrate to the overwintering sites in central California - Ovaltine's grandkids."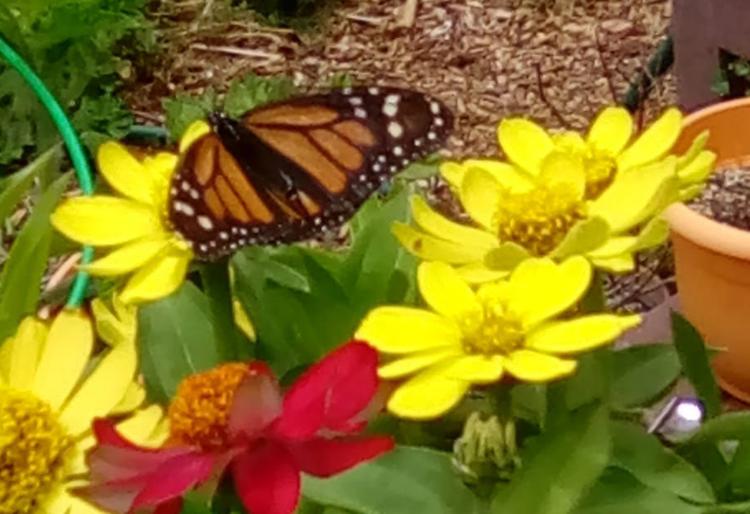 Beyer and Triglia have shared 2,000 monarch eggs with enthusiasts who have traveled here from Ashland, Medford, Talent, the Illinois Valley, Bend and Portland.
"These eggs will be reared by individuals," said Triglia, "and also shared with some of the schools, to teach the younger students about metamorphosis and the importance of pollinators in the garden."
"This has been a crazy event and the scholars will be writing up papers about the Ovaltine effect of 2019 in Brookings, Oregon," Beyer said. "Very few monarchs have been seen anywhere in the Pacific Northwest and Canada this year."
During this year's monarch festival, Triglia, a career biologist, will provide information about the lifecycle of the butterflies. Vicki Mion, the founder of BOMA, will be stationed next to Triglia with "live critters."
Attendees will be able to view live caterpillars, chrysalises and adult monarch butterflies reared from eggs by BOMA volunteers. Then, monarchs will be released near the end of the festival, between 3 and 4 p.m.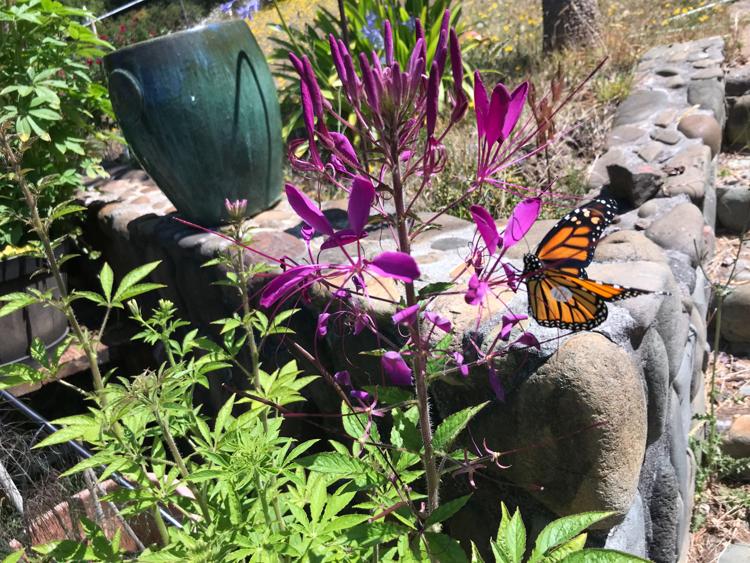 The Master Gardeners are participating in the event and will offer information about native pollinators and butterflies, said Scott Thiemann of the Oregon State University Extension Center in Gold Beach.
In addition, they will provide information about growing milkweed. Three prevalent types of milkweed grow in the wild locally: Asclepias speciosa (showy milkweed), Asclepias fascicularis (narrow-leaf milkweed) and Asclepias syriaca (common milkweed).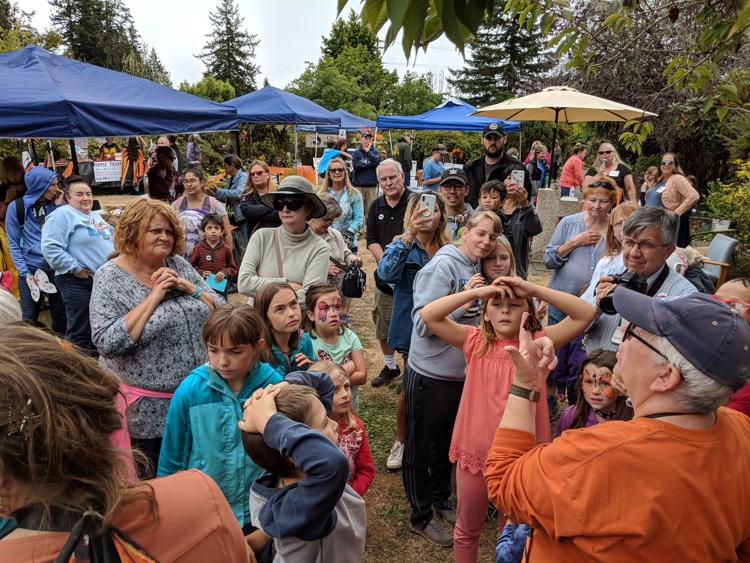 When BOMA planned last year's initial festival, the group expected perhaps 100 people to attend. Somewhere between 500 and 700 showed up, with more than one-quarter of them from outside Curry County. BOMA anticipates an even larger turnout this year.
New to the festival will be an exhibit for youngsters, where they can experience the monarch's metamorphosis in a tactile way by crawling through various simulations … emerging from a buoy as they "hatch," crawling through a large caterpillar tunnel, and going through chrysalis in a soothing and comfortable green tent, where volunteers from the library's SMART program read books to them about the butterflies.
At the end, the children will emerge as "butterflies," where volunteers will affix wings and the youngsters will take flight, so to speak, in a meandering path through the festival.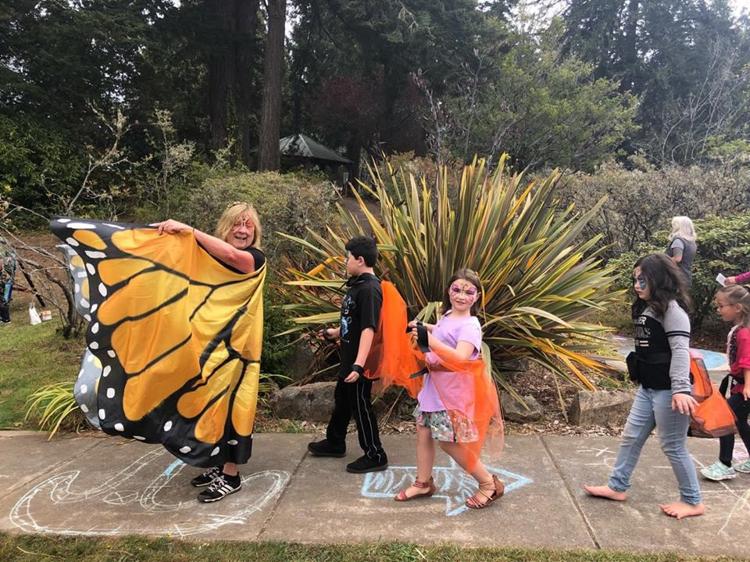 The free, family-friendly festival also will feature craft tables, face-painting and rock-painting stations, and a kids' costume mini-parade at 1 p.m. That will be followed at 1:30 p.m. by a pet costume walk.
A food truck will be onsite, as well as the Masonic Child ID Program, as well as a beekeeper.
Milkweed plants and seeds, and small souvenir monarch-themed merchandise, will be sold by BOMA volunteers to raise money for next year's festival.
Contributing sponsors of the event include the City of Brookings and the Tribal Council of the Tolowa Dee-Ni' Nation in Smith River.
For more information, call 503-702-6613.