With the new school year just underway, some planners already are turning their attention to the Christmas season.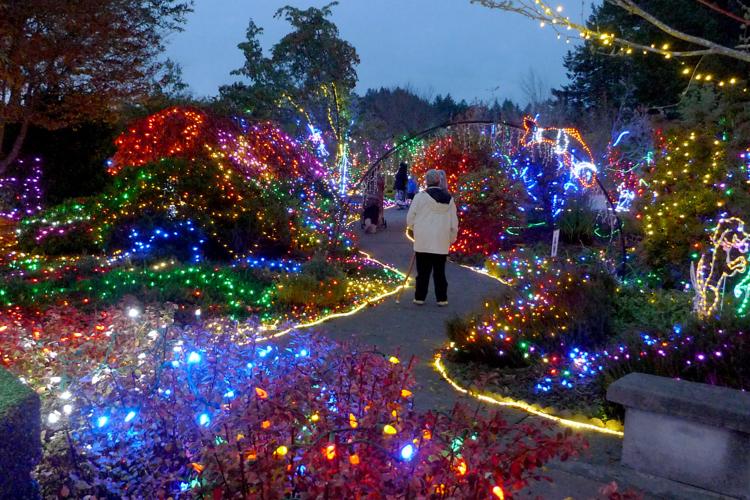 Nature's Coastal Holiday is beginning its 22nd year of organizing Brookings' "Festival of Lights" in Azalea Park. This year's show opens Nov. 29 and runs nightly 5-9 p.m. through Dec. 29, said Klaus Gielisch, Nature's Coastal Holiday board president.
He said the group is anticipating an even bigger event this year. "It's official," said Gielisch, "we are going to be well over 2 million lights.
"Last year, we introduced our new dancing Mega Tree light show, which is synced to holiday music. This year, we have doubled the lights, and added smaller trees and arches that encircle the Mega Tree and join in the light show.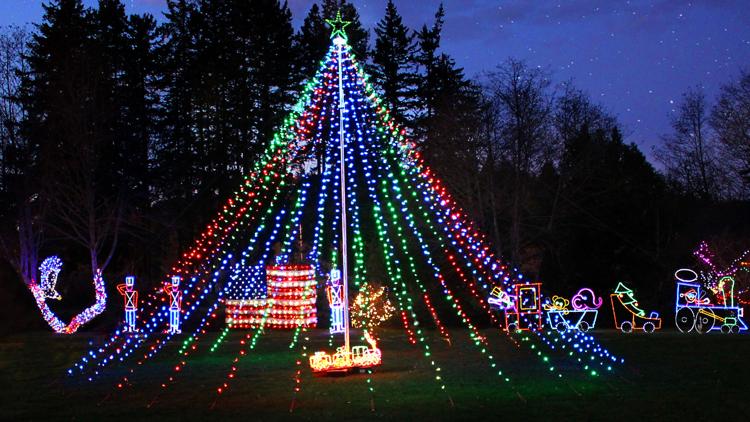 "What's more," Gielisch said, "we will be introducing our North Pole Penguin Village and many more displays."
He emphasized that an all-volunteer group spearheads the event.
"We will be looking for everyone in our community to help string the lights in the bushes Nov. 2, rain or shine. We meet at the Kid's Town parking area at 9 a.m."
Organizers said the event's sponsorship letters are being sent to local businesses asking for their support.
"Without our community's backing, we could not keep this going. Lights and supplies add up quickly," Gielisch said. "With the addition of the Bankus Park area at 5th and Highway 101, we have our hands full getting everything lined up and will need every sponsor on board this year."
The Christmas Elves who previously had decorated the downtown area have decided to focus their efforts on the Christmas parade, handing over the downtown decorating to Nature's Coastal Holiday, according to Gielish.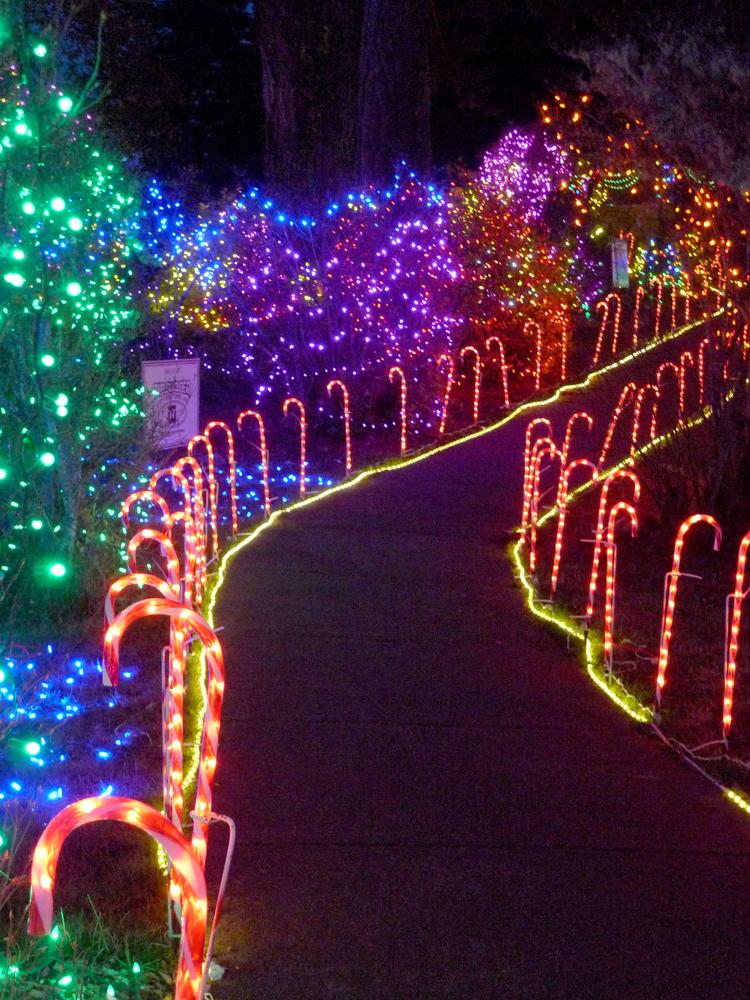 Last year, the group raised $40,000 from its Great Holiday Hoopla Giveaway Raffle, plus proceeds from the "Festival of Lights," to help the City of Brookings with paving the lower parking lot off of North Bank Road.
"This project is still on our radar" said Klaus. "We are holding the funds in trust from last year while the city obtains grant funding for the additional amount, which is around $225,000. The engineered plans are drawn up and everything is ready to go as soon as the city gets a hold of the funds."
In 2018, he said, Nature's Coastal Holiday donated more than $13,000 for lighting in the lower parking lot, in addition to a few lights at the parking lot across from St. Timothy's Church.