If he builds them, will they come?
Paul Ambrose built his first birdhouse last spring after his wife Elle asked for one. She was thinking of the decorative houses people put on fences in their backyards.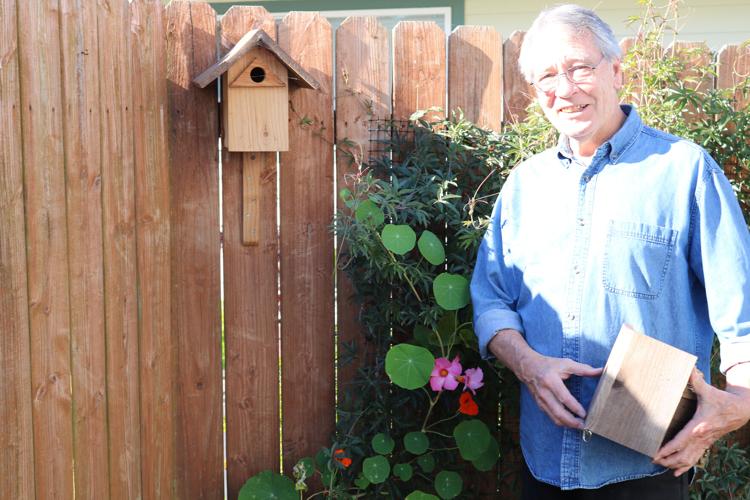 Paul went online to learn how to build a birdhouse and watched many videos. "I started learning a lot about birds and what birds need in a house," he said. "It seems like birdhouses fall generally into two categories: there's houses that birds can build nests in and there are decorative things you can put in your garden, which don't necessarily work for the birds.
"Basically, I decided to build houses that birds can actually use, so natural materials, unfinished inside, nothing toxic and correct proportions. Little things like, when the babies are fledging (getting ready to fly), they need a way to climb up to the hole.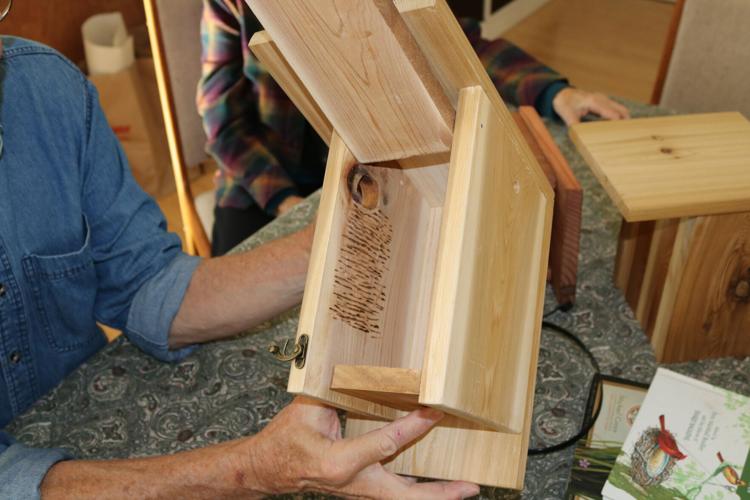 Inside the birdhouses, a series of scribes on the wall of the house provide textures the birds can grab with their feet and beaks to climb up the side. Some people put in screens, he said. The birdhouses have a door for clean-out between seasons. The houses have ventilation and are pre-equipped with several options for hanging, including a tree mount.
"Right now, I'm just building for the smallest birds — wrens, chickadees, nuthatches and downy woodpeckers." The houses are designed for birds that are cavity nesters (build nests inside trees). The holes are sized to let any of the small birds in but will not allow sparrows, which are kind of an invasive species. "We like them, but they have a tendency to take over."
The perches that you see on decorative houses are actually unnecessary, according to Paul. They also have no porches or balconies that give predators access. Because of the coastal rains in this area, the houses have a large overhang to keep the rain out. That also makes it harder for a cat to reach in.
"As I started looking at wood, I became fascinated with using the knot as a part of the design." The knots are strategically placed to be where he drills the entrance hole. The holes are one and one-eighth inches round. "If you go up to one and a quarter, it allows a whole other group of birds in."
If someone wanted to attract larger birds, they can ask for a larger hole, Elle added.
Paul also likes to incorporate driftwood pieces into the designs.The thickness added by the extra layer helps protect the occupants from predators. It's similar to the double thickness that some birdhouses incorporate. "Mice, squirrels and chipmunks will try to chew through to make the hole bigger so they can get in," Paul said. "Even woodpeckers will do that."
"It just makes it harder for them, so maybe not worth the effort," Elle said.
"The houses are constructed out of all recycled materials, like old redwood fences or cedar plank fencing," she said. Friends brought them some old Redwood fencing from California.
"We wanted that weathered look, but when we sanded it off, this is what we got," Paul said, as he showed the rich reddish surfaces with knots and fiddleback grains.
Each one of the driftwood houses are hand crafted. The houses are assembled by drilling and pinning them with dowels and glue to provide structural strength. The outer surfaces of the houses are finished with water-based acrylic to give them a little longer life. Some of the houses are also finished with a rubbed-in teak oil, which is also nontoxic.
The venture's shop equipment, located in their garage, consists of a table saw, miter saw, drill press, belt sander and a scroll saw for cutting curves.
"But weathered cedar and redwood are pretty cool," he said. "These could last almost forever." The insides are left totally unfinished.
Building the houses is a labor of love with lots of creative influence. They aren't an assembly-line production. Paul typically cuts out three or four houses one day, then gets them assembled and finished in the next couple of days.
"When you are confronted by something that's bigger than you are and you feel kind of powerless, it's important to do something to make yourself feel better and maybe add something to the "good," what Steve Jobs called making a dent in the universe," Paul said when asked about his inspiration.
Earlier this year when the Governor shut down all the restaurants because of COVID, the couple was devastated because that was part of their regular routine and they are friends with many of the restaurants. They created a website, Southcoast Menu, that listed all the local restaurants in Brookings and Gold Beach. The website listed every restaurant that offered takeout along with their contact information and menus.
It was a success. In April, the website had 5,000 page views. One of the restaurants told us they had their biggest day ever in the history of the restaurant on Mother's Day," he said. It was all takeout, and because of the website. Now that restaurants are mostly open, the couple has turned their attention to a new venture.
Elle is the webmaster and graphic designer of the duo. Paul is a filmmaker and does video marketing. Both work from home. Elle does the business side of the birdhouse venture while Paul does the actual birdhouse construction.
The Oregon Birdhouse Company in Brookings began building their birdhouses about three months ago. "When the entire Northwest caught on fire, we started thinking about the loss of habitat for the birds," Paul said. "A lot of migrating birds come back to the same forest every year. Some of them come back to the same tree. These guys aren't going to have homes when they get back. I don't know what the percentage is that will relocate. If we build birdhouses and get them distributed, some of the little guys will have a chance."
"The eastern bluebirds were nearly extinct," Paul said. "After the Audubon society started encouraging people to build houses, they made a comeback."
There's no time like the present to install a birdhouse, according to Paul. "Birds actually start looking around as early as January for a place to nest. Birds also use them for roosting during storms."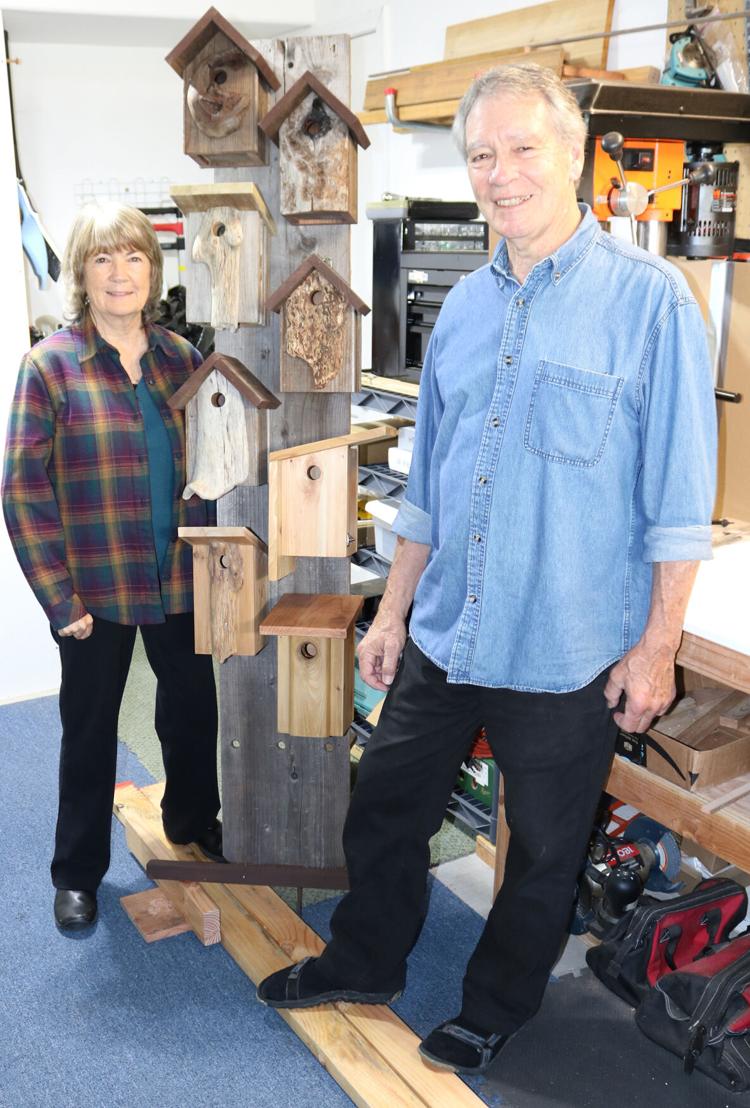 The birdhouses are available online and at the Farmer's Market. Currently prices range from $45 dollars for the simpler versions, and $65 for the driftwood-enhanced homes. They will deliver locally for free.
So far, they've built 12 houses. Don't fret, though because it was more of a "proof of concept" so far to see if people would buy them. They are ready to build more, but you may need to get on a waiting list.